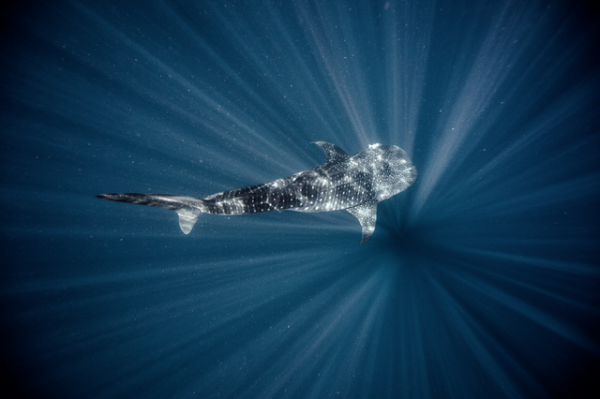 One of the most difficult feats in photography is to capture the features and grace displayed by wild aquatic animals in the deep sea. This photographer named Tyler Stableford was so determined to capture the beauty of an elusive whale shark that he plunged into the water to attempt something that many other photographers wouldn't dare dream of doing.
Equipped with just a Canon 5D Mark III camera and fins, Stableford dove into the deep blue waters of Mexico along with model and former competitive swimmer, Ashley Mosher, in search of whale sharks and the perfect shot.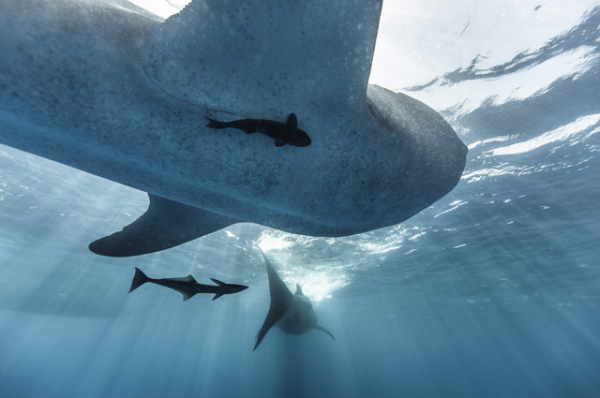 In a blog post describing the photoshoot process, he explains that an hour-long boat journey and 30 minutes of searching was the extent of time it took before he and Mosher found a group of 40 whale feeding in the Caribbean waters.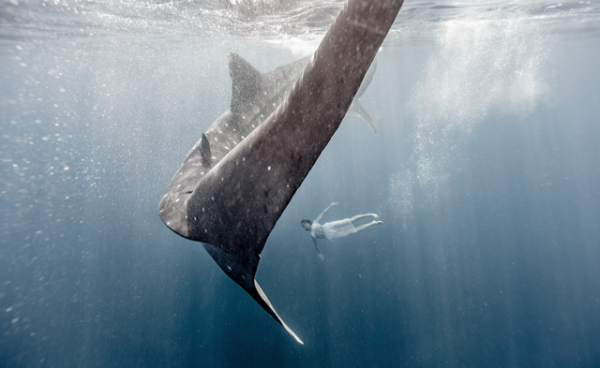 "For the images to succeed emotionally, she [Mosher] needed to be a part of the fathomless deep, meeting the the shark from below," Stableford wrote in the blog post.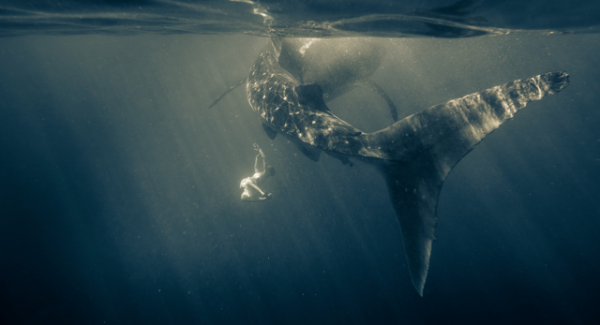 One of the challenges he mentioned was to swim amongst the gentle giants without SUBA gear, as it is illegal to swim near the sharks in Mexico while wearing them. As a result, they had to hold their breaths in order to catch up to the quiet animals. Though this was a big trial, the duo were still able to capture truly remarkable moments.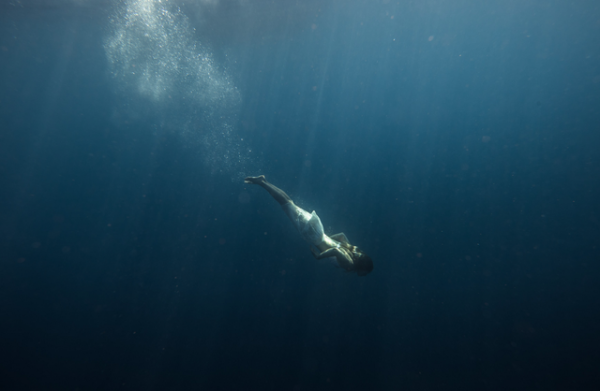 "I wanted our photographs to reflect the true dance between Ashley and the shark," writes Stableford. "It would have been easy for me to shoot images of the sharks, and then to shoot Ashley separately in various poses underwater; and then composite the two frames in Photoshop. All the images here are one frame, the real moment."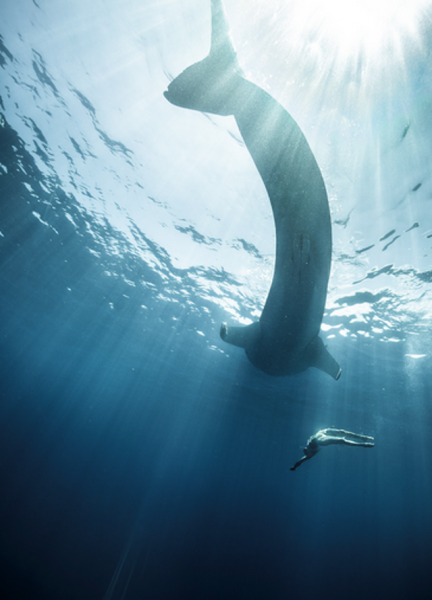 Check out more of the images from Stableford's breathtaking gallery below.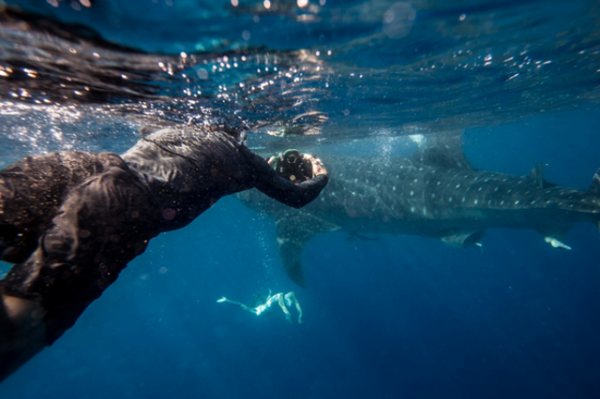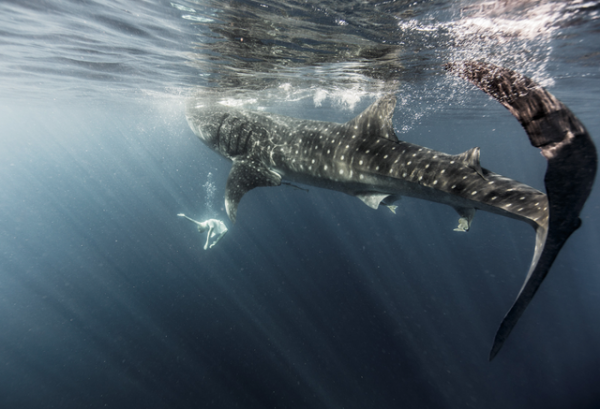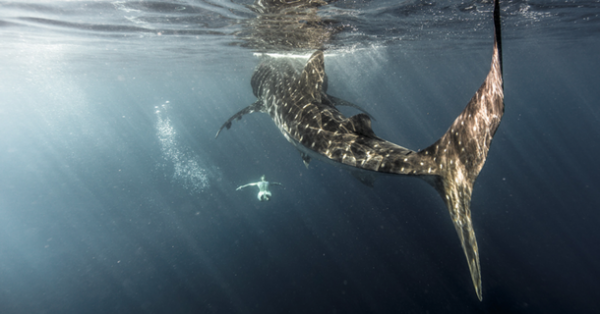 [vimeo 110422351 w=500 h=281]