A few hours after issuance of the first beta version of an operating system iOS4.2, MSFT.guy has released a modified version of PwnageTool whereby it becomes possible to run the Jailbreak Apple iPhone 3G devices on which had already been made through the jailbreak the tool itself.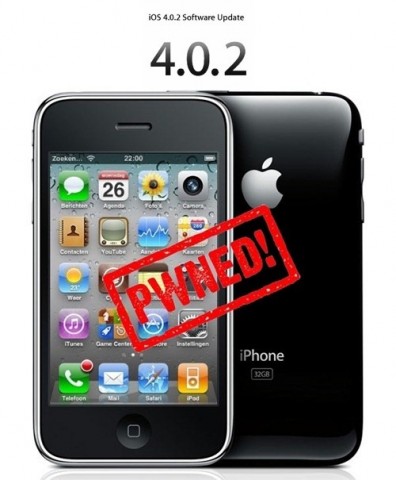 Again, this is for iPhone 3G jailbreak with old bootrom only. For those who have their devices with new bootrom have to wait for the tool to make your launch GreenPoison shortly.
The following guide will help guide you on how to patch the existing version of PwnageTool jailbreak to be able to IOS 4.2 Beta on the iPhone 3G.
Note: Perform the following instructions at your own risk. TecnoLatino.com is not responsible if you end up bricking or blocking your phone. Only applicable if you are an advanced user. Otherwise, you better wait for official tools to jailbreak the 4.2 IOS are released.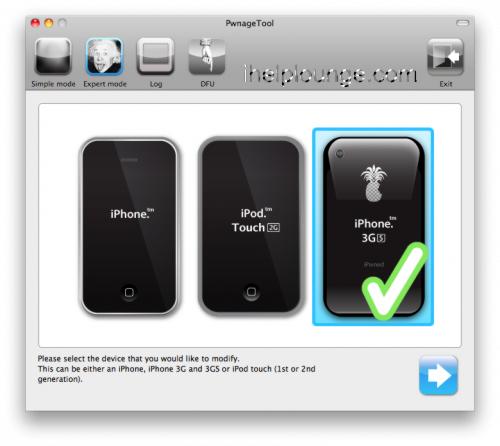 We recommend to jailbreak the device with this beta iOS4.2 only to developers and we assume no responsibility for any problems arising from this process by people with little preparation.
Requirements:
How to jailbreak:
Unzip the downloaded archive
Press the right mouse button on the file and amended PwnageTool select "Show package contents"
Navigate to the Content / Resources / FirmwareBundles
Move the file previously downloaded and unpacked within FirmwareBundles
Run PwnageTool and follow the onscreen instructions to create a custom firmware
When prompted, select the previously downloaded 4.2 firmware for customization
Guide Updated:
This tool is compatible only with 3G iPhone bootrom old has been at least once with Redsn0w jailbreak, PwnageTool, or Sn0wbreeze blackra1n. If your phone has a new bootrom, and has only been jailbroken or jailbreakme with Spirit, then does not apply to this procedure.
Step 1: Download PwnageTool 4.01 from the download link here.
Step 2: Download the latest version of PwnageTool msft.guy Bundle from here and then remove it on your desktop.
Step 3: Download IOS 4.2 iPhone 3G and iTunes 10 for Mac can get the official bit, if you are a registered developer or different exchange sites on the web.
Step 4: Copy PwnageTool version that you downloaded in step 1 on your desktop. Right click and click "Show Package Contents".
Step 5: Go to Contents / Resources / FirmwareBundles / and paste the file iPhone2, 1_4.2_8C5091e.bundle at this location and then simply close this folder.
Step 6: Now start the patched version of PwnageTool, choose iPhone 3G device, and now you will notice that PwnageTool will automatically detect the IOS file 4 firmware.
Step 7: Just follow the guide posted here to create a custom firmware 4.2 IOS-cooked to preserve the old baseband.
Step 8: Now you need to restore this iPhone to 4.2 custom firmware file you created by PwnageTool. Start iTunes, click the icon your iTunes sidebar. Now press and hold the left button "alt"("Shift"in Windows) on your keyboard and then click"Restore"(not"Update"or"Check for Update"), located in the iTunes and then release the buttonShift. "
This will cause iTunes prompted to select the file location of your custom firmware 4.2. Select the required custom file. Ipsw and click "Open. "
Step 9: Now wait and enjoy as iTunes does the job. This will involve a series of automated steps. Be patient at this time. You just have to wait for iTunes to install the new firmware 4.2 on your iPhone. The screen of the iPhone at this point will display a progress bar in your installation. After the installation is complete, the iPhone will automatically restart and you should now have a fully jailbroken iPhone 3G on IOS 4.2.