Apple has made it possible to play streaming medias on the portable devices effortlessly. All one needs to have is all Apple products and those too with the latest versions installed. Therefore, if you wish to stream music of your favorite artist in your iPhone but you have that media on your computer, need not worry.
With latest versions of iTunes and iOS 4.3, streaming media to your portable devices like iPhone, iPad and iPod is indeed easy.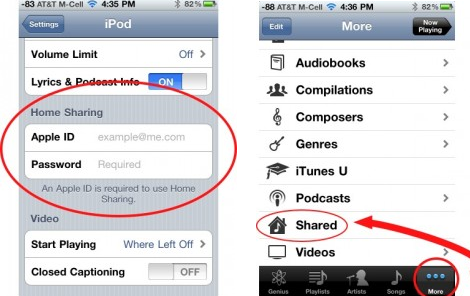 Follow the below mentioned procedure:
Install latest version of iTunes and iOS.
Enable sharing of iTunes music & videos on your computer.
Edit the settings in your receiving media so on your iPhone or iPad or your Touch.
In Home Sharing option enter your Apple ID and Password.
On hitting the main menu button, it will open iPhone application.
Select the Shared icon and view the shared files on your Home network.
Finally, select the library which you wanted to play.