There happens to be no reason why you can't love your iPhone and still try to be friendly to the environment.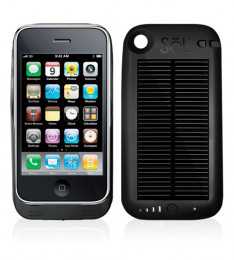 The SoL Solar Charging Case allows you power up your iPhone 4 using the natural power of the Sun an it costs only $90. The case is also available for several other models of iPhone and iPod touch. It comprises of an internal lithium-polymer battery that, via its USB port, lets you sync and charge your device.
As per the SoL, the case would charge your iPhone up to three times faster than a wall charger and more importantly, it would extend your daily battery life by even more than three times.