The first Windows Phone 7 device offered by Nokia is indeed having some amazing features , but is lacking not only some key hardware and software elements but also will only debut in Europe, leaving the US market unmarked for Apple and Android.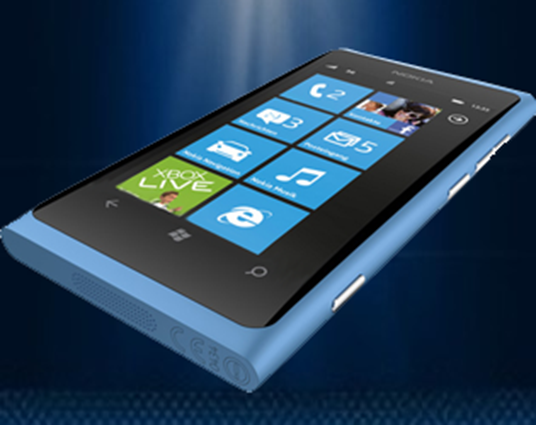 Unlike iPhone 4S, the new Lumia 800 is not a global CDMA/GSM phone. It does, however, stand shoulder to shoulder with iPhone 4S in HSDPA 14.4 Mbps download potential on European networks. Moreover, it has 512MB of RAM but incorporates a quicker clocked, single core Qualcomm chip, placing it somewhere in-between Apple's iPhone 4 and 4S.
A capacity of 16GB is being offered by this model, the SD Card slot is absent and so is the removable battery that many Nokia buyers prefer over the iPhone's built in storage and battery.
The Lumia 800 offers camera specifications similar to the iPhone 4S, but lacks a front facing camera for video conferencing and has a dual flash. Last but not the least, Nokia uses a AMOLED display that is slightly larger than the iPhone.