No 6. High Rider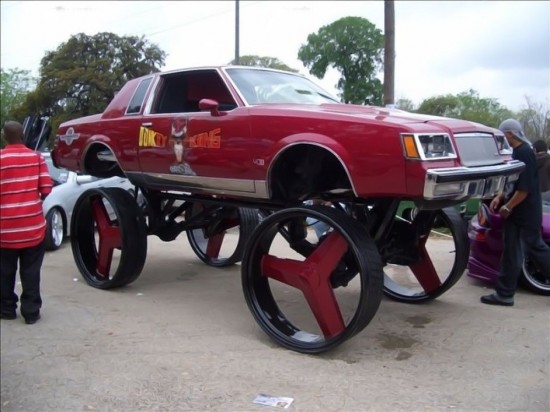 Competing with the low rider is this amazing car, this Donkey Kong classic car is perfect for smashing barrels and mowing down Italian plumbers, this high-rider is the envy of gamers and gorillas everywhere.
No 5. Stereo Car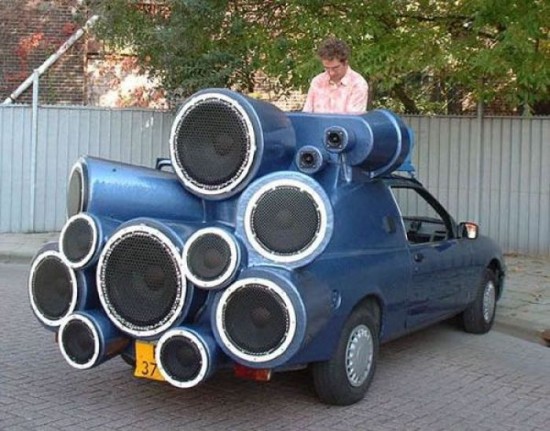 This mobile sound system is perhaps the best choice a DJ can make. With a custom body kit, and what can only be a truck load of audio power, this mod ensures that your can can be both seen and heard from blocks away.
No 4. Rocket Car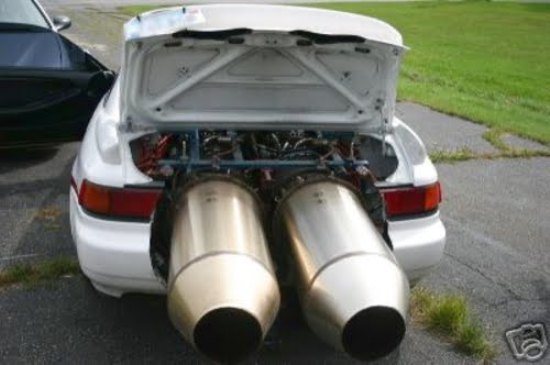 Whether these supposed jet engines take you to 200mph or not is a matter of speculation, but they are surely going to get you noticed.
No 3. DISKDRV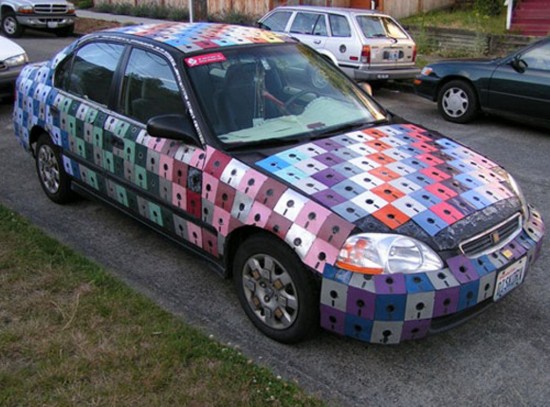 Don't straight away label this car as ugly; because it isn't, it is one awesome piece of creativity…atleast for the nerds out there. It is a drivable disk drive which even includes the customized "DISKDRV" plate for pomp.