Creative minds can do wonders, but turning old cars into something unique or 'modding' them is surely no easy thing. Today we have a list of some of the most unique and crazy car mods out there.
No 10. Stiletto Heel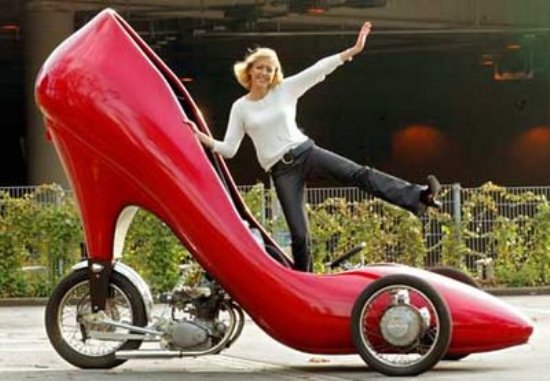 This High Heel Shoe Car was created by David Crow in Seattle. He used a 1972 Honda CB 350 motor and running gear. The shoe car took him four years to complete and would definitely be every woman's choice for driving to work.
No 9. VW Topsy-Turvy Bug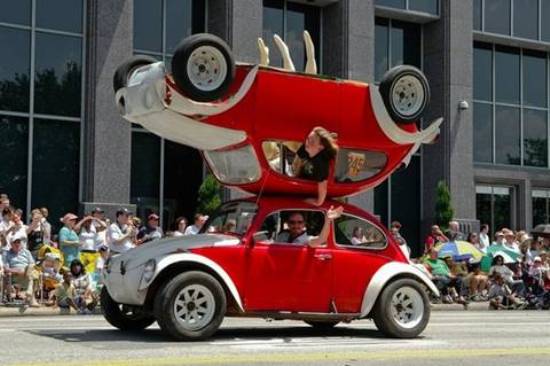 This car (or these cars?) can't legally be driven on public streets without permission; this VW is a Roger Rabbit-like charmer.
No 8. Low Rider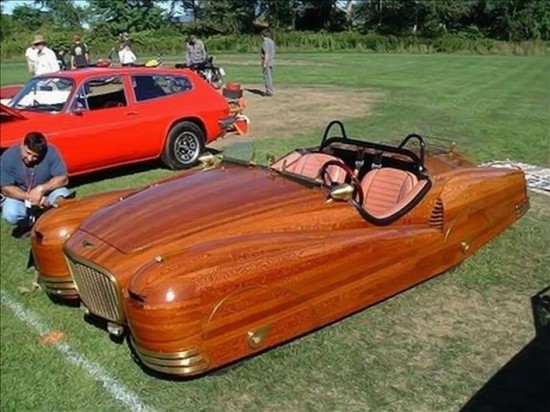 So low to the ground as to be perilous to drive on anything other than perfectly paved streets and flat grass, this low rider is mostly eye candy. The driver must protect it from rain, humidity, snow, extreme heat, well…all weather, really. And this car is not to be driven faster than 25 due to the lack of a windshield.
No 7. Japanese Batmobile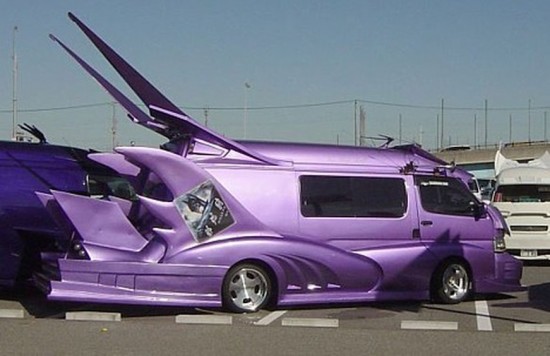 A customized Toyota van from Japan, this purple Bat-van is large and very loud. Although the Batman Forever movie poster slapped on the side is a nice touch, the rest of this van looks like a concept that should have been scrapped.