You might know a few serial killers from the news and here and there but this list will tell you about some people whom it is even criminal to call humans, not literally of course. What's more fascinating is the sentencing; some of these killers were only given a modest jail time with that too sometimes reduced for aiding in the investigation. Here goes.
No 10. Ahmad Suradji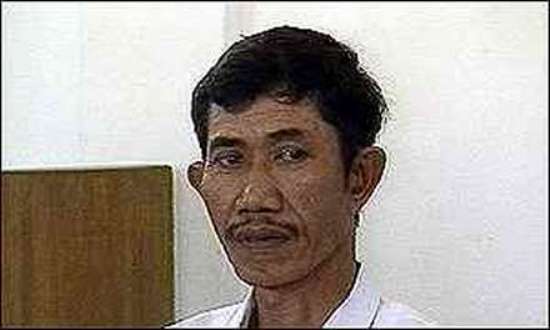 Ahmad Suradji of Indonesia was a serial killer also known as Nasib Kelewang, or by his alias Datuk. He admitted to killing 42 girls and women over a period of 11 years and was convicted of strangling at least 42 women and girls ranged in age from 11 to 30. He would strangle the dead with a cable after burying them up to their waists in the ground as part of a ritual. He was arrested on May 2, 1997 after bodies were discovered near his home on the outskirts of Medan.  He buried his victims in a sugarcane plantation near his home, with heads of the victims facing his house.
He believed this ritual would give him extra power; he told police that he had a dream in 1988 in which his father's ghost told him to kill 70 women and drink their saliva, so that he could become a mystic healer.
As a sorcerer or dukun, women came to him for spiritual advice or on making themselves more beautiful or richer where his three wives who were all sisters, would assist him in murdering them. His trial began on December 11, 1997, he was found guilty on April 27, 1998 by a three-judge panel and he was executed on July 10, 2008 by firing squad, he maintained his innocence.
No 9. Alexander Pichushkin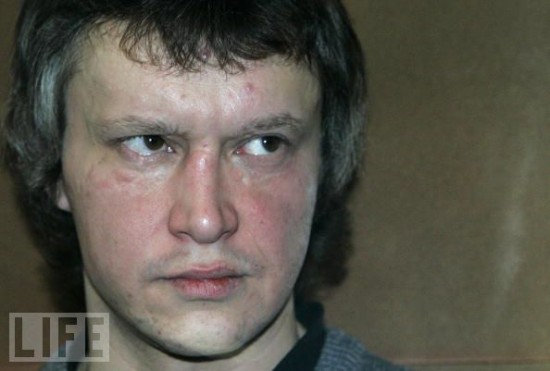 Russain Alexander Yuryevich "Sasha" Pichushkin was convicted of murdering 49 victims and suspected of killing 61 whereas, he claimed to have murdered 63 people out of his goal of 64 to fill a chessboard; so also known as The Chessboard Killer.
Pichushkin primarily targeted elderly homeless men (but he didn't spare younger men, children and women either) by luring them with vodka. After drinking with them, he would kill them, hitting them on the head with a hammer. He then stuck vodka bottles in their skulls to ensure that they did not survive.
He was arrested on 15 June 2006, and convicted on 24 October 2007. He was convicted of murdering 49 people but asked a Russian court to add an additional 11 victims to his body count. His first 15 years to be spent in solitary confinement.
Here is a complete documentary on him:
[youtube]http://www.youtube.com/watch?v=8M9LHW4YSR8[/youtube]
No 8. Anatoly Onoprienko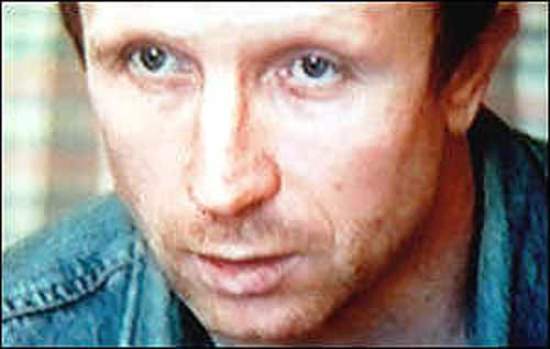 Anatoly Onoprienko is a Ukrainian serial killer. He is also known by the nicknames "The Beast of Ukraine", "The Terminator" and "Citizen O." Onoprienko confessed to killing 52 people and was convicted of the murders of 9 people in 1989 and 43 people in 1995–1996.
For his killings, he chose an isolated house, and gains the attention of the occupants by creating a commotion. He would then kill all occupants starting with the adult male, before going to find and kill the spouse and finally the children.
He was arrested on April 16, 1996, and claimed that he killed in response to commands he was given by inner voices.
[youtube]http://www.youtube.com/watch?v=MdbXA51pr_I[/youtube]
No 7. Andrei Chikatilo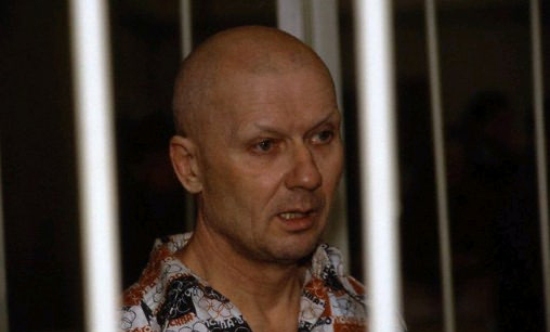 Also known as Butcher of Rostov, The Red Ripper or The Rostov Ripper, Andrei Chikatilo was a Ukrainian-born Soviet serial killer was convicted of murdering 53 women and children between 1978 and 1990 although he confessed to a total of 56 murders and was tried for 53 of these killings.
He was a chronic bed wetter and was berated and beaten by his mother for each offense. Additionally, during his childhood and adolescence, he was consistently a target for bullying by his peers. During adolescence, he discovered that he suffered from chronic impotence which worsened his social awkwardness and self-hatred.
A 45-minute documentary on him:
[youtube]http://www.youtube.com/watch?v=utZyafrDJxU[/youtube]