Do you leave your front door wide open when you go out?
Leave your car unlocked and unattended in dangerous neighborhoods?
Scatter copies of your love letters and business plans around cafes, hotels and airports?
Recite your PIN number to mobsters often?
Of course not – not in the physical sense. But, without proper internet security, you may be exposing yourself to similar risks. To a seasoned cybercriminal, an unprotected computer is a wide open front door.
The dangers lurking on the internet are set to expand this year. More and more, people are wired all day and all night. That means they risk attacks from cyber pickpockets, online spies, fraudsters and others anywhere and anytime. They can destroy your PC, steal your money, ruin your reputation, or just really bug you around the clock.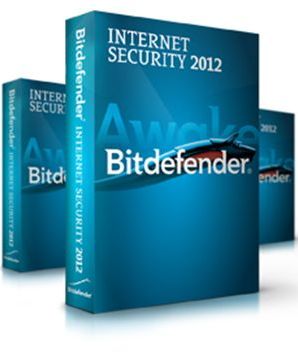 So, antivirus solutions are becoming a basic necessity.  And award-winning antivirus Bitdefender has a fantastic one. If the internet is increasingly becoming a home, Bitdefender's new Internet Security 2012 product not only locks your front door, but also installs an alarm system, keeps an eye on your kids, and even checks out those who come knocking.
Scout for Intruders
Bitdefender Internet Security 2012 packs antivirus, antispam and antiphishing modules and adds flourishes of great innovation in scanning and analysis to keep ahead of crooks, scammers, spammers and the whole menagerie of e-undesirables.
The 2012 product kicks off with a new installer that quickly scans your system before installation. In bricks-and-mortar lingo, this is the equivalent to making sure no threat is already hiding in your home before you lock the doors to leave.
Then there's Scan Dispatcher, a new feature that both speeds up scans and reduces system resource use during those thorough scans that check every nook and cranny of your system.
Crooks Will Be Crooks
Bitdefender has also beefed up protection against sneakier threats with Active Virus Control. AVC monitors programs running on the PC to see if any behave like malware. If the signs are repeated and ominous enough, the program performing them is deemed harmful. Something akin to criminal profiling by street-savvy cops. It catches the crook when he starts … well, acting like a crook.
Internet Security 2012, of course, includes serious upgrades to features that have been making customers safer for years, such as antispam, antiphishing, parental control and firewall modules. The antispam module works beautifully with major e-mail clients, and scans all incoming messages delivered on POP3/IMAP ports.
A Caring Babysitter
The product also comes with solid protection against phishing – those attacks by scammers who disguise themselves as a trusted third party to get their hands on private details. The antiphishing module checks all online forms against a phishing database before you fill them in. It also checks the reputation of online shops so you won't be ripped off by fake e-commerce sites.
The Parental Control module is like a caring babysitter that has proven reliable in shielding kids from porn and other inappropriate content and limiting the hours kids can surf the web.
Crucially, the Firewall offers great protection from intrusions and is crucial to use when connected to the web from malls, airports, coffee shops and other public places – the internet equivalent of dangerous neighborhoods.
The world is increasingly calling the internet home – for work, socialization, entertainment, shopping, and pretty much everything else. Just remember to download antivirus software to keep this new home safe.