The largest construction works require paramount, unsurpassed engineering techniques and to accomplish them, world has built colossal machines capable of doing task at a very high rate. Today we enlist them as under:
World's largest Clam Shell Dredger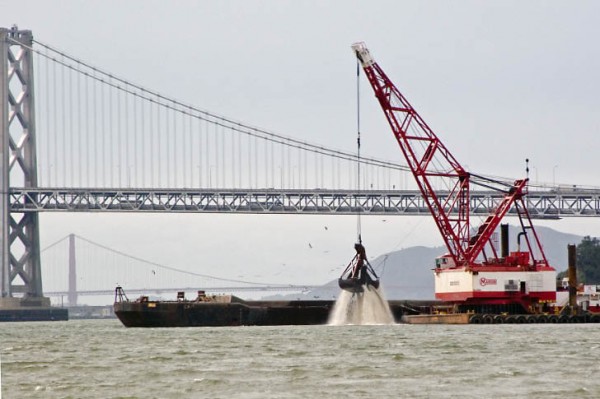 American Mechanical Dredge, which is owned by Damen Group in the Netherlands, says it is constructing what will be the largest clamshell dredger in the world. The dredger is being built for Hanson Aggregates Limited for their Los Angeles, California plant and will be competent of producing 2,400 tons per hour at a digging depth of 250ft.The dredger is operational with two 18 cubic yard electro-hydraulic clamshell buckets and having the competency to dig 70 meters below the ground.
657G: Wheel Tractor-Scraper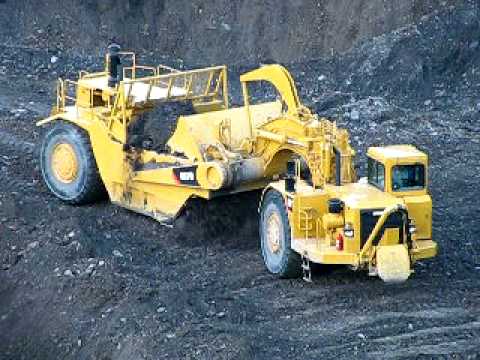 This is one of the largest machine usually employed to remove soft soil and level the ground. The capacity of 657 G is approximately 44 cubic yards; it's one of the products from Caterpillar manufacturers. Quick loading, high travel speeds and the capability to load and dump on the run yield fast cycle times, allowing Cat Wheel Tractor-Scrapers to deliver a high rate of productivity.
[youtube]http://www.youtube.com/watch?v=KFSdDYUFx08[/youtube]
ACCO 1700 Grader: Motor Grader
"ACCO" is a 1700 horsepower motor grader  from both ends. The front-end has 700-horsepower, rear 1,000 hp and are responsible for driving the front and rear. It has 10 meters wide blade.
Bagger 288: Excavator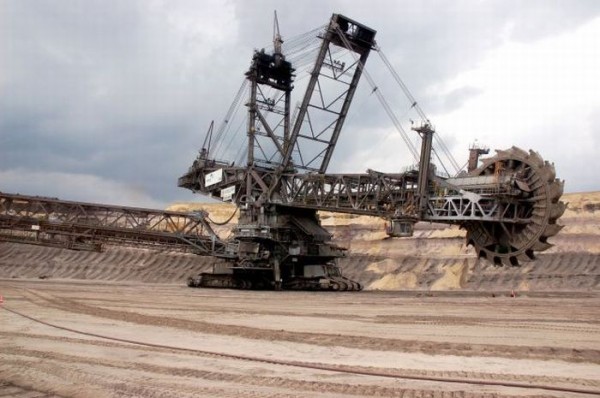 World's biggest excavator, BAGGER 288 is the largest digging machine in the world. It was built by KRUPP of Germany. The machine is 104 yards high and 235 yards long (almost 2.5 football fields in length). Its weight is 45,500 tons (that's equivalent to a bumper to bumper line of jeeps 80 miles long) and it took 5 years to design and manufacture at a cost of $100 million. Its maximum digging speed is 10 meters per minute and can move more than 76,000 cubic meters of coal, rock, and earth per day.
[youtube]http://www.youtube.com/watch?v=YGT9hklNNwc[/youtube]
The Big Muskie: Drag Line Excavator
Weighing nearly 13,000 metric tons, and standing 22 stories tall, this was the largest shovel on Earth, until its demolition in 1999.
[youtube]http://www.youtube.com/watch?v=jcmGKsHZXZ8[/youtube]
Caterpillar 797: Off Road Dump Truck
One of the kind of off road dump trucks, designed to haul maximum amount of material from one place to another place of work. It is designed to bear extreme twists, ups and downs in its way. The Caterpillar 797 is a series of off-highway, ultra class, two-axle, mechanical power train haul trucks developed and manufactured in the United States by Caterpillar Inc. Employed in coal mine industry and heavy construction works.
[youtube]http://www.youtube.com/watch?v=g_v0pA7emFo[/youtube]
LeTourneau L-2350: FE Loader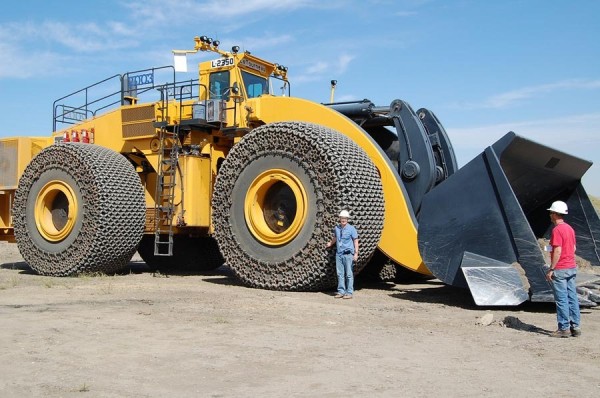 The world's largest rubber-tire front loading vehicle of its kind, the L-2350's bucket is roughly the size of a studio apartment. It has a 2,300 horsepower engine capable of lifting up to 160,000 lbs. The operator stands two stories off the ground, and the mammoth bucket extends to a maximum height of nearly 44 feet.
[youtube]http://www.youtube.com/watch?v=G5Pxv5LuAKA[/youtube]
D575A-3SD: Shovel Dozer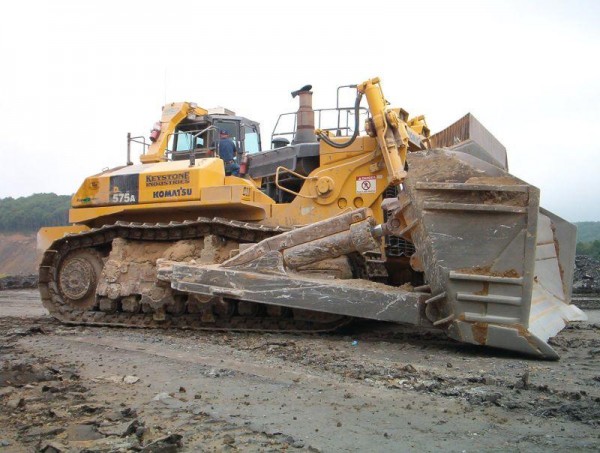 The World's largest and most commanding Bulldozer is the D575A-3SD constructed by Komatsu in Ishikawa, Japan. Standing 16 feet tall, 41 feet long and 24 feet wide the D575A-3SD is the king of power when it comes to shifting aggregate.
[youtube]http://www.youtube.com/watch?v=91Am69RWaeU[/youtube]