Having the perfect workstation is important for anyone who sits at a desk for any length of time. You want to be as productive and comfortable as possible. What makes the perfect workstation will vary by the individual. Everyone likes things set up their own way. However, the following checklist will help you get started on setting up your station the way you need and want it to be.
1. At the center of your desk should be your computer. This is what you will be working on the most, and what will have the majority of your attention. It should sit directly in front of your chair. Make sure the keyboard and mouse are in a comfortable and ergonomic position. If you are using a laptop, it is helpful to have an external mouse for ease of use and comfortableness.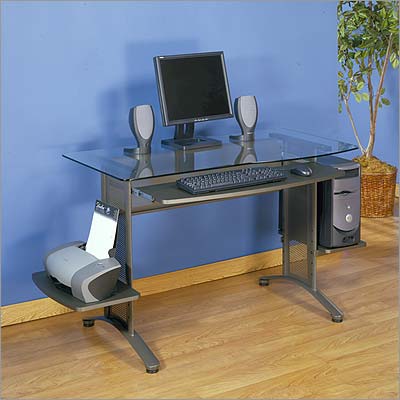 The speakers to your computer should sit on either side, back toward the back of your station so that they do not get in your way. Any additional components should be purchased with space accommodations in mind, and installed in a way that they do not interfere with your work space. You can get ideas for this from companies like Tech 4 Less Deals.
2. You should have a pencil cup to hold all of your writing implements, and a pad of paper handy for taking notes. Your pens should be located to your right and within arm's reach if you are right handed, or to the left if you are left handed.
Your pad of paper should be on the opposite side. This way you can grab pen and paper simultaneously and be ready to write at a moment's notice. Any files you are working on should also be kept on the opposite side from your pens.
3. If you work on multiple files at once, or need in and out boxes on your workstation, you will need to take into consideration what works best for you. One suggestion is to put in and out boxes to your right, while files you are working on are to your left. Everything should be within arm's reach so you don't have to lean over or get up to access them.
If you follow these simple guidelines and adapt them to your liking, you will have a productive and comfortable workstation. Keep in mind that you want to make as few steps as possible to remain productive.