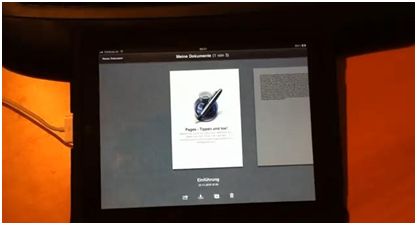 It seems as iOS 5 beta will only be enabling iPad 2 with the multitasking gesture, while leaving iPad 1 users behind. The multitasking gesture enables the users to swipe down four or five fingers in between apps to bring up the multi tasking tray with a list of already running apps and pinch to close them. This option could easily be located in the Settings app of Multitasking gesture. However this option was only visible to the version of iOS 4.3 supplied to the developers while the version that was presented to the public had no such option in it. The only solution back then to get this feature was a jailbreak. iPad 2 users will be getting this feature with the new iOS 5 beta release in Fall 2011, so for iPad 1 owners who would want to own this feature on their device, the only method to obtain is via a jailbreak. Steps required in order to get this option are
First of all you would need to download iOS 5 beta 1.
Then activate it and restore it to your device's original settings.
Then proceed to iOS 5 beta 1 with redsn0w 0.9.8b 1 for Mac (as this jailbreak is only available for Mac users, Windows users may have to wait till the developer community releases any word regarding it).
After redsn0w procedure has been applied, proceed to editing K848AP.plist (If you are unable to locate K848AP.plist and are a Mac user then naviage to filesystem: /System/Library/CoreServices/Springboard.app).
Once K848AP.plist is open, enter this : multitasking gestures.