No. 7 Oshkosh Flared Plow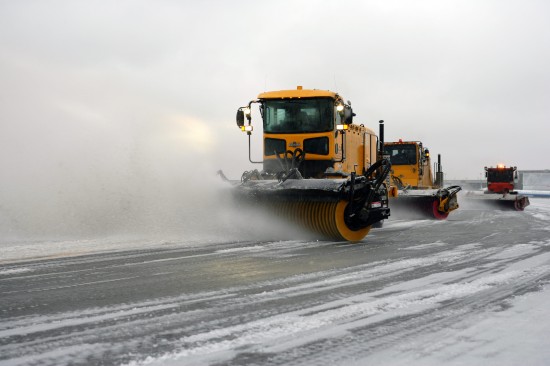 The biggest jobs require the improved and better machinery for fast paced work. Giving you people an example of clearing snow from an airport, nothing does the better job than this flared plow from Oshkosh Corporation. The cost of this remarkably huge truck is about $750,000 having a 24 feet broad plow and there's an optional pull-behind brush that sweeps away the snow with a 400-mph blast from a 22-inch blade. The Elmira Corning Regional Airport in New York makes use of one of these bad boys to scrape away snow as an alternative of pelting runways with de icing agents.
No. 6 2012 Polaris Adventure 600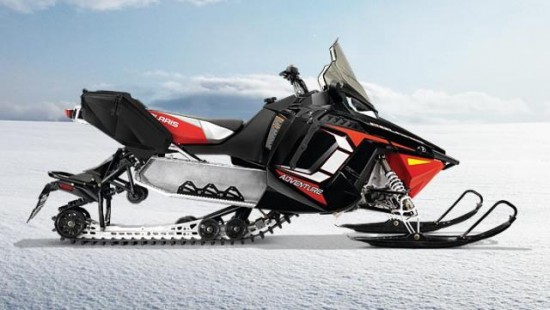 The studs on this all-purpose sled measure 1.33 inches long, but you can also use an optional track with 1.75-inch studs. The 136-inch track wraps around a rear suspension that eases you around corners and eases the stress on your spine too. The two-stroke engine, running at 125 hp, is punchy and powerful, but not tuned for racing, so any rider will feel comfortable. The rear cargo rack can hold up to 45 pounds, and the Adventure has an 11-gallon tank for longer outings.
No. 5 Grasshopper DriftBuster Snowthrower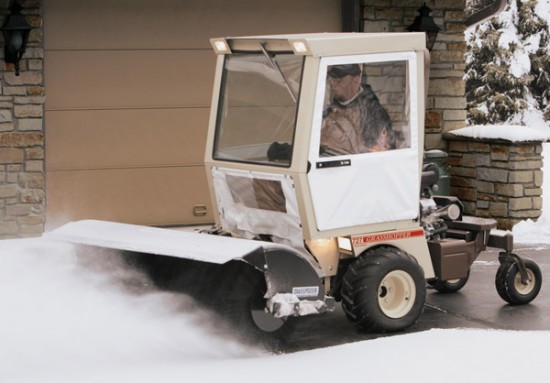 Already available two different models a 48-inch and a 60-inch model, these models are for those who require a swift pace clearing of snow in a meager amount of time. The specifications suggest it has a fortified steel auger measures 12 inches in diameter and has a throwing range of about 30 feet. The 60-inch model weighs a hefty 310 pounds; the lighter 48-inch weighs 206 pounds.
No. 4 2012 Jeep Wrangler Arctic Edition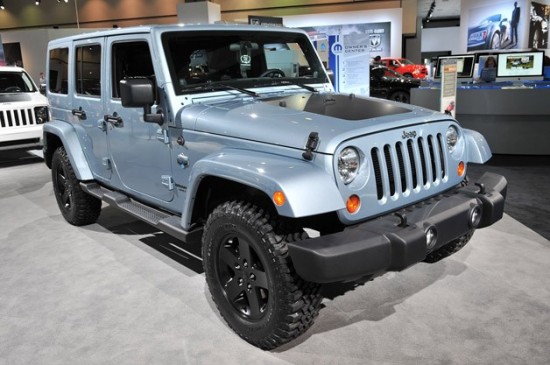 Yes, Jeep makes a description of its harsh off-road beast destined specially for plowing through snowdrifts. The following Edition also allows you to toggle to a enthusiastic 4Wheel Drive lo w position, which pumps more engine muscle to the wheels even at low speeds. A differential for both front and rear tires means the Wrangler distributes power more evenly. The Arctic Wrangler uses a high 44.3-degree front approach and 40.4-degree rear departure angle which prevents the jeep to sink into the stuff and providing you greater control over the grip.