Top Gear is an Emmy  award winning  TV series about motor vehicles, mostly cars. It was started in 1977 as a  motoring magazine show.With the passage of time, and especially since its relaunch in 2002, it has developed a humorous style. The show are  Jeremy Clarkson, Richard Hammand and James May, and also features a test driver known as The Stig. The programme is estimated to have 350 million viewers worldwide.
Today we have rounded up top ten challenges that the host take in the show. They are as follows.
No 10. Bugatti Veyron vs Eurofighter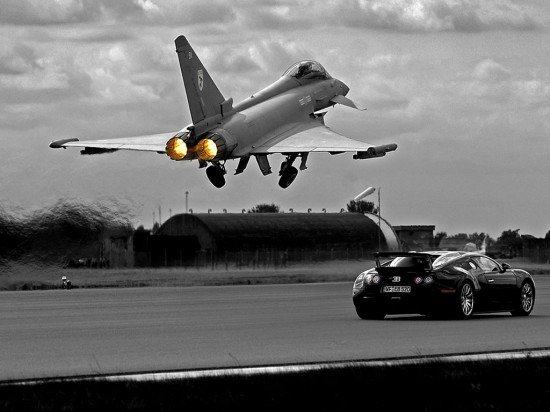 Its sounds ridiculous that a car goes up against a fighter plane, but its not an ordinary car and again its no ordinary plane either. In this challenge Bugatti Veyron (one of the fastest car) is up against a Eurofighter (one of the best planes). The car is being driven by Richard Hammond who happens to be a motoring journalist  and a trained RAF fighter pilot is in the cockpit. See the video to find out who wins
[youtube]http://www.youtube.com/watch?v=7NZ9X9A2efA[/youtube]
No 9. Cross the english channel in a carboat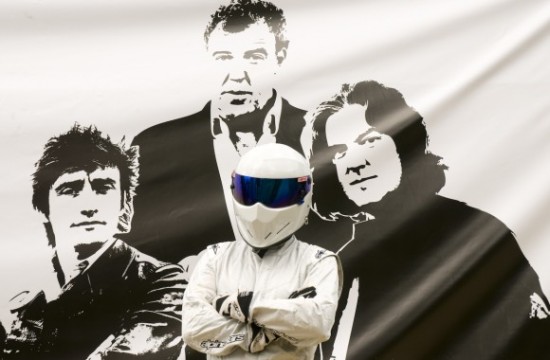 In this challenge Jeremy, Richard and James has to cunningly design a car that has some features of a boat. Enough features of a boat that make each driver able to cross the 25 mile long English Channel. This challenge has been done twice on this show and the video below is for the second attempt on the challenge.
[youtube]http://www.youtube.com/watch?v=WTVPPTV-bQM&feature=player_embedded[/youtube]