No 8. The limo stretch challenge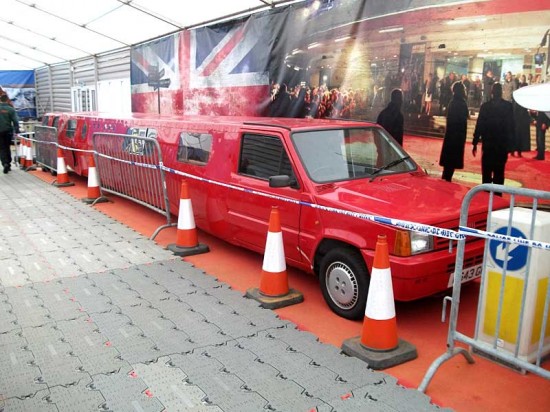 This unique and entertaining challenge not only involves the three hosts but also three celebrities. Each of the hosts had to turn a car into limo pickup  Lemar, Jamelia and Chris Moyles and chauffeur them  to the Brit Awards.
Jeremy choose Fiat Panda, Richard choose MG Rover while James choose Alfa Romeo 164. The challenge had some interesting turn like being shot at with paintball guns to check protection against terrorist attack, rest can be seen in the videos below.
[youtube]http://www.youtube.com/watch?v=W2lJPIg0NY0[/youtube]
[youtube]http://www.youtube.com/watch?v=bN3VpBHl20I[/youtube]
[youtube]http://www.youtube.com/watch?v=M7BJ3vf8KCU&feature=PlayList&p=F718539A24014322&playnext_from=PL&playnext=1&index=44[/youtube]
[youtube]http://www.youtube.com/watch?v=ZSP8VVwHHOk[/youtube]
[youtube]http://www.youtube.com/watch?v=uXlTRfMTArg[/youtube]
No 7. Extreme Motorhome Racing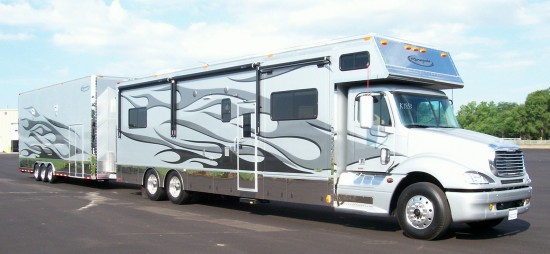 A chance to see a gloating Simon Cowell race around the Top Gear test track to finish at the top of the leader board. Brilliant celebrity interview and speed lap in full high quality below
[youtube]http://www.youtube.com/watch?v=ohkAxbeMxVo[/youtube]