No 7. M21 (American)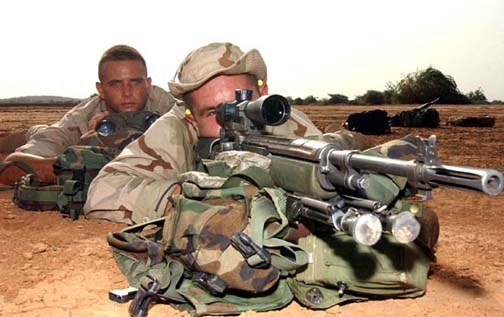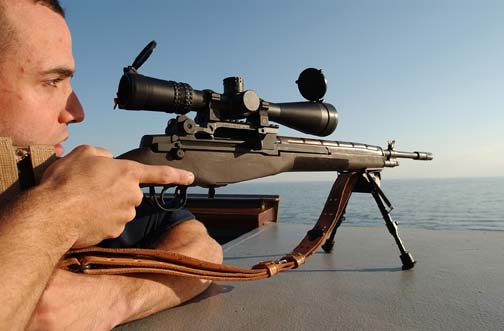 Type
Sniper rifle
Place of origin
United States
Service history
In service
1969–1988
Used by
United States
Production history
Designer
Army Weapons Command,
Combat Development Command,
Limited Warfare Agency
Designed
1969
Manufacturer
Rock Island Arsenal, Springfield Armory
Variants
M25
Specifications
Weight
5.27 kg (11.6 lb)
Length
1118 mm (44 in)
Barrel length
560 mm (22 in)

---

Cartridge
7.62x51mm NATO
Action
Gas-operated, rotating bolt
Muzzle velocity
853 m/s (2,800 ft/s)
Effective range
690 m (750 yd)
Feed system
5, 10 or 20-round detachable boxmagazine
Sights
Front: National Match front blade .062
Rear: Match-grade hooded aperture with one-half minute adjustments for both windage and elevation.
26 3/4 in sight radius.