4. Logitech's G15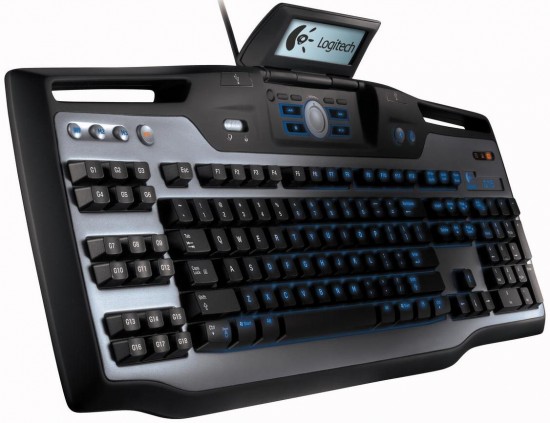 Logitech's G15 was an awesome keyboard, and was generally great for gaming. Not so much because of the multitude of macro keys and the largely useless LCD, but rather because of the backlit keys and the comfortable layout..The biggest change is that it's now much smaller, which is a good thing in our opinion. There's no longer a huge array of macro buttons on the left-side of the keyboard. Instead there is just a single strip of six keys, and then three "channel" keys giving you access to 18 macros.
There's a "macro record" button that makes recording macros very simple. You just press the MR button, press a macro key that you want to use, then type out your combination of keys, and press the MR button again and you're done. You can also use the included software to make macros and assign keys to certain functions.
5. Optimus Maximus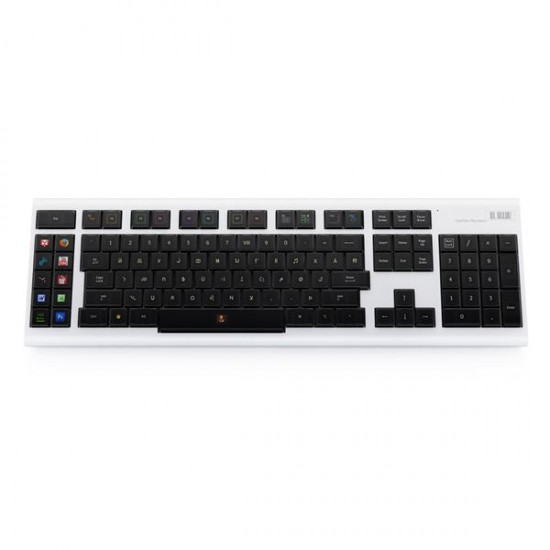 This is out of the price range of most gamers, but you have to take a look at it! It's the wave of the future. Each key is its own OLED display, so you can change the keys to a variety of different setups. You can switch from a Qwerty display to a gaming display. The OLED displays are color and fully customizable. If you have to have the best out there, then this is the keyboard for you. At the very least, it will make great conversation the next time you are with your gaming buddies.
6.Ideazon Merc Stealth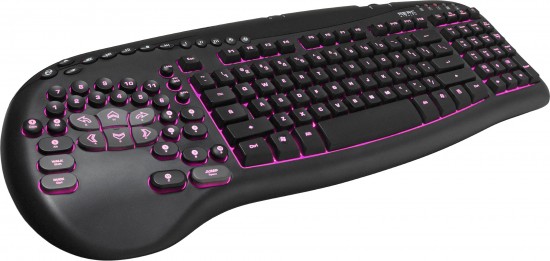 The Ideazon Merc Stealth takes a different approach to the idea of a gaming keyboard by including a dedicated gaming keypad built into the left-hand side of the keyboard.This keypad area groups all of the usual gaming keys into a natural layout with direction keys larger than normal. In total there are 34 programmable keys, which can store macros for your favourite game actions.
The gaming keys are programmed through Ideazon's Z Engine software, which is intuitive and easy to use. Once setup, the gaming keys are comfortable to use with a nice rubber coating, and give good tactile response when you press them.