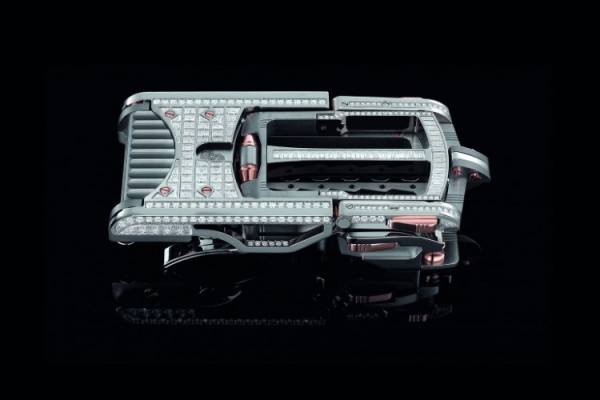 You've probably heard before that a woman can tell a man's ego, maturity level and a plethora of other things by just looking at their shoes. If you could do this with a belt buckle, I'm pretty sure a woman would sum up nothing but an awesome guy when she sees one wearing this belt buckle. The Calibre R822 Predator, is the most expensive belt buckle in the world, carrying a hefty price tag of US$400,000. The accessory created by Roland Iten is more of a mechanical jewellery than a belt buckle.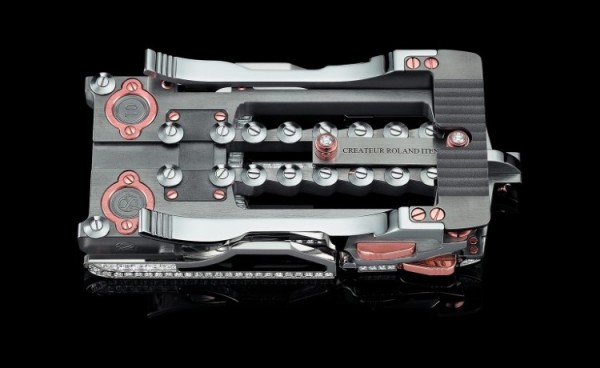 The intricate mechanism of the belt buckle is made from some of the most exotic of materials, similar to Swiss watches that are finely detailed. It is made up of 167 components and the quoted price tag is only for the buckle without a leather belt to strap around your waist. The leeway to easily and quickly attach the Predator to any belt is one of the key features of its mechanism.
"Once the wearer inserts the end of the leather strap in the buckle, the double ardillion tang engages effortlessly with the holes in the strap… Operating the Calibre R822 buckle is a veritable tactile pleasure, and it offers a simple, one-handed adjustment for two positions – looser, for driving or sitting, and tighter, for walking or playing sport." the designer shared.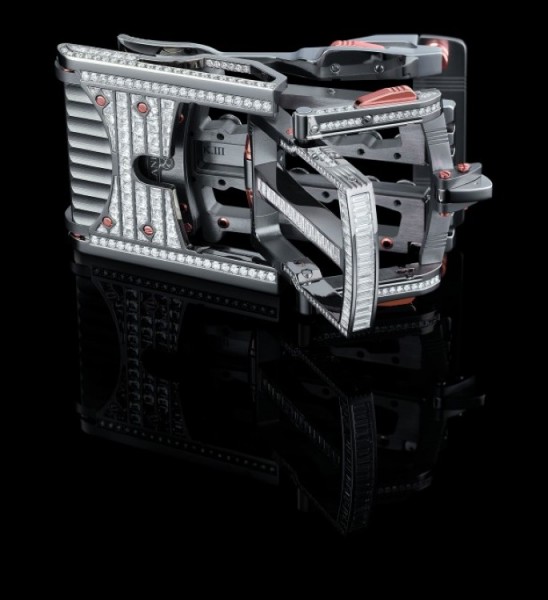 The Caliber R822 Predator is a quadruple complication belt buckle that features simple and quick changes of the leather strap, effortless engagement of the buckle with the leather strap, one-handed operation of the buckle to tighten the strap, and vice versa one-handed operation of the buckle to loosen the strap.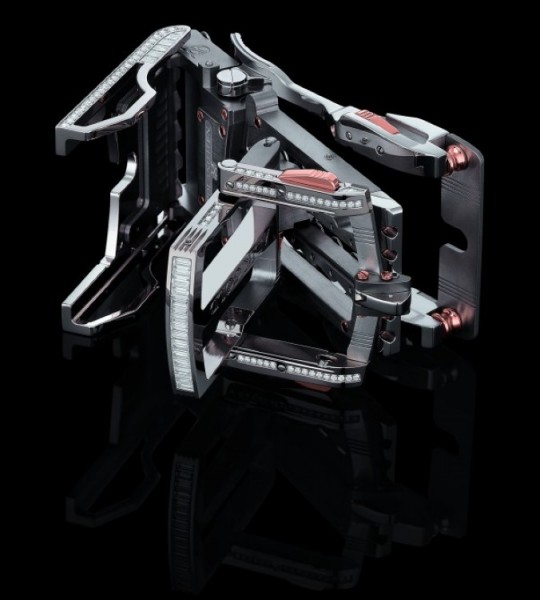 The accessory also comes with other additions such as a self-cleaning mechanism with no lubrication required; a sprung ball bearing tensioner and dampener to ensure smooth operation; security pushers to ensure against accidental release of strap; and equal weight distribution which offers resistance-free operation, minimizes wear, and maximizes security.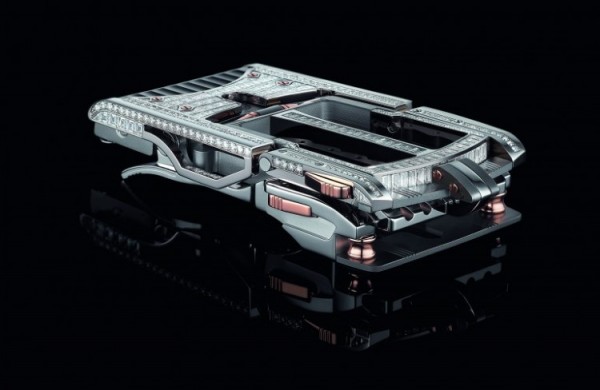 The design of the buckle includes 387 baguette- and round-cut diamonds, which total 14.15 carats. The mechanical platform is made from high-tech titanium.
Only three Caliber R822 Predators will be made for lucky collectors to add to their collection.