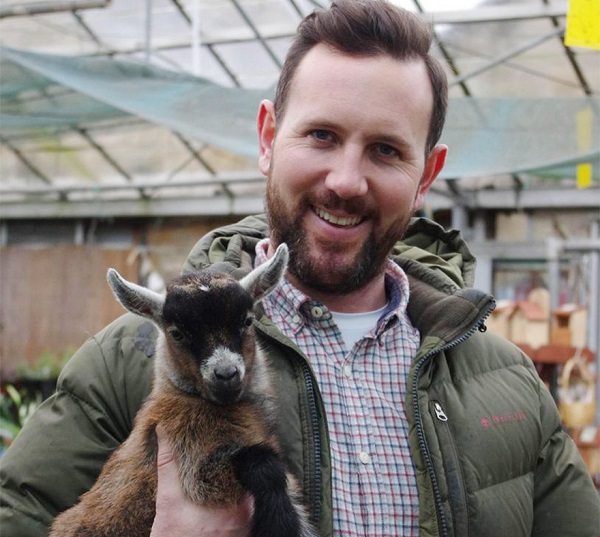 They say the greatest love is a mother's love, but not everybody was able to receive this. For this little pygmy goat named Benjamin, he was left saddened because he was rejected by his mother when she had twins when he was born and couldn't support both of them.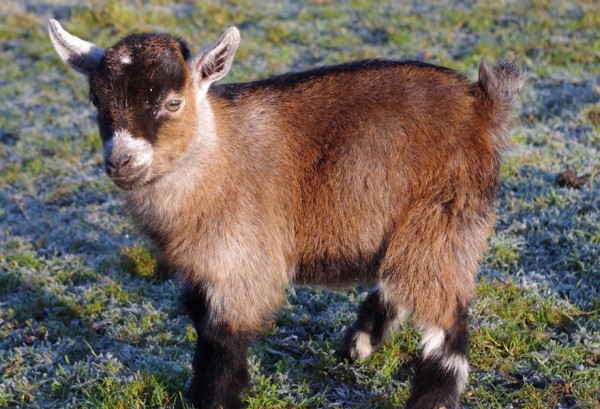 The orphaned Benji found a kind nursery owner named Tom Horsfield, who was like a father and a best friend and left his home at Pot House Hamlet in the U.K. to be with him and the two became inseparable. Benji became a happy prancing baby pygmy goat that followed Horsfield everywhere he went. He sure made quiet a few friends along the way.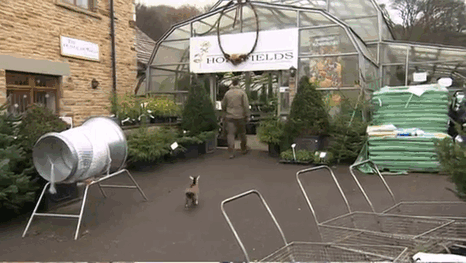 Horsfield says he feeds Benji 5 to 6 times a day, even as early as 4:00 in the morning. Everyday when he goes to work at the Pot House Hamlet in Barnsley in the U.K., his company is kept by little Benji who prances beside him as they walk.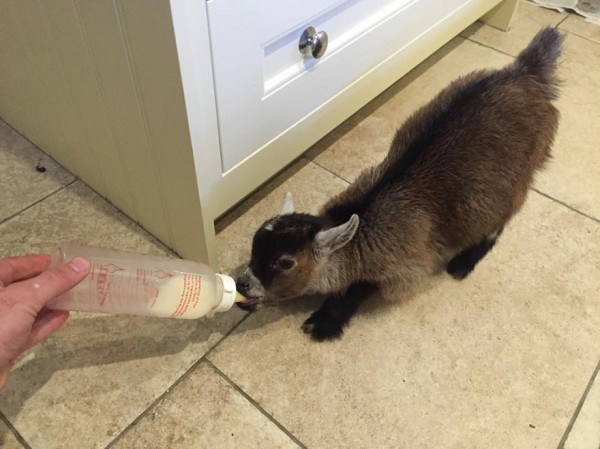 While Tom works, he spends his time nibbling on flowers, and ofcourse he becomes extremely tired after a while and goes to take a nap. Visitors always have been flocking the nursery in South Hampshire to see the little forever prancing goat.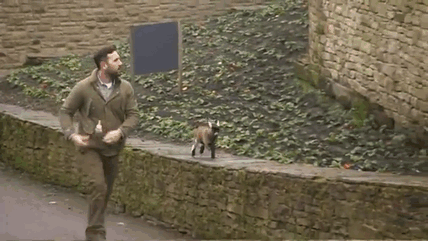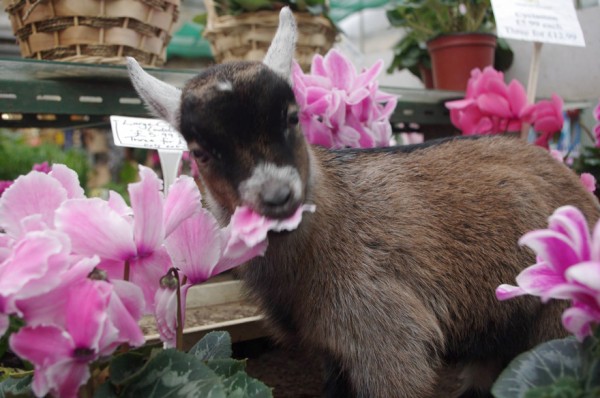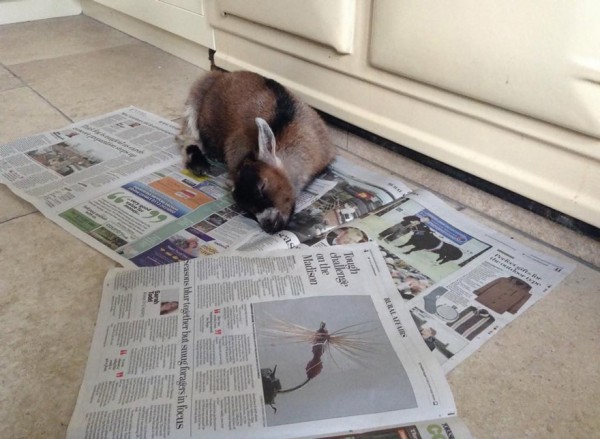 Horsfield says that when Benji grows old enough, he will him out in the countryside to graze independently with all the other goats, but for now, the happy baby pygmy got is too busy prancing to think about that.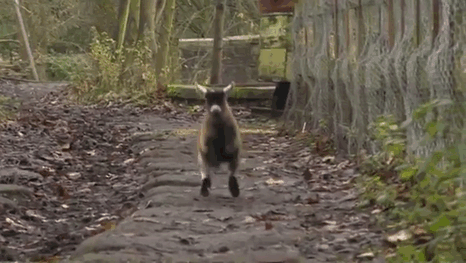 Check out this video report about their friendship.
[youtube]https://www.youtube.com/watch?v=NpXN48kJ88k[/youtube]