We're now edging towards the end of January, and the adverts for sales will have probably given you a pretty good idea of what you can get for your money right now when it comes to the latest TV sets.
Though some of the biggest brands are on offer for pretty low prices (you don't have to pay a lot for a plasma, LCD or LED TV at the minute), you'll probably have seen that some brands such as LG, Sony and Samsung are "on sale" at a price with three zeros on the end in the ads.
Why So Much?
What makes a TV special enough to cost this amount of money though?
Chances are these TVs are what we call "Smart TVs", and they offer advanced capabilities that people viewing on a standard set will probably never have even thought about wanting to do with their TVs.
The way many of the bigger manufacturers define Smart TV differs, though generally they seem to agree that all Smart TVs should be able to run apps, and be able to connect to the internet to make content consumption much easier than it ever has been before.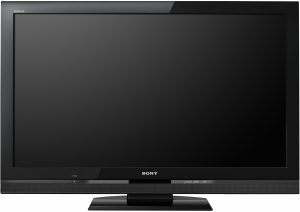 Live Streaming
Right now you are able to connect to live internet streaming services such as Netflix and Lovefilm instantly and direct through your TV set; you can even stream music from Spotify and Last.fm as well as play games online.
What different functions you'll be able to get from the latest Smart TVs in future though does remain to be seen, and whether it's worth the money right now is up for debate.
You can get the same kind of functionality as a Smart TV for a much cheaper price through a games console like Microsoft's Xbox 360 or PlayStation 3 however some of these services are limited.
However we all know how fast technology moves on a daily basis, and very soon it's likely that Smart TVs in their current form will be more affordable to the majority of people, and future forms of Smart TV will be more essential than ever.
Where to Buy
Whether you can find a Smart TV for the right price is worth investigating both on the high street and online. Checking online retailers such as Appliances Direct for smart TVs may be one option but there are high street stores like Argos or Currys who you can price compare with.
Comparing the prices of Smart TVs is essential to getting the best deal for you as there are many to choose from across the range that some stockists may not have.