At the start of every year you marvel on how far smartphones have come in the previous 12 months, and wonder where they can possibly go next. Manufacturers are usually pretty coy on specifics, but what we can bank on for 2013 is handsets that are bigger, better and faster, with even more integration with other media and web-based features. While there is always a surprise package that comes from nowhere, we've identified some of the handsets you might want to look out for in 2013. We've also got a look at some of the gadgets which will really enhance your smartphone experience.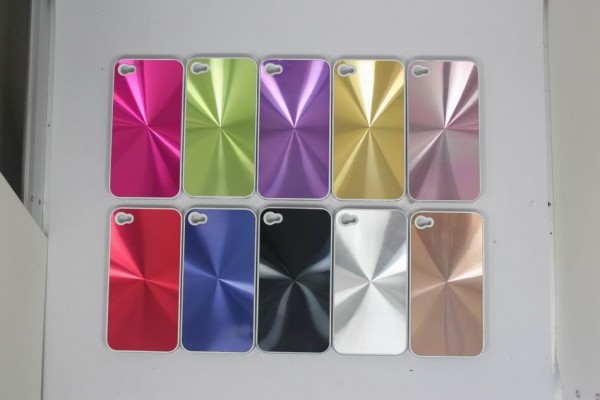 Top handsets
Whatever Apple puts out
Whether it's an iPhone 5S, an iPhone 6 or something else altogether, you can bet that people will be falling over themselves to get whatever Apple puts out in the autumn. New features are anyone's guess, but remember that while people were underwhelmed when the 4S was launched (because it wasn't a 5), those tweaks represented a big leap forward for the phone.
HTC M7
Phones aren't all about spec, but the M7 has a lot to boast about: 4.7-inch 1080p display, 1.7GHz quad-core processor and 13-megapixel camera, as well as Sense 5.0 software. For those not enamoured with Apple, this could be the one.
Samsung S4
Pencilled in for a May launch, the S4 is likely to boast an improvement on all the usual gubbins found in the popular S3, but the real intrigue surrounds the screen. It could be up to five inches, but Samsung also debuted flexible screens at the recent Consumer Electronics Show…
Sony Xperia Z
This could be the handset that really gets Sony back in the game. The stats read well: 5-inch Full HD 1080p Reality Display, Snapdragon S4 Pro quad-core processor and 13-megapixel camera, but the real feature is that this phone is waterproof. While the idea of underwater photos is nice, it's probably more beneficial for those who are always spilling drinks on their handset.
The BlackBerry L series
BlackBerry was once a leading player in the smartphone market, but its push-button qwerty keyboard design soon fell out of favour. With income dropping significantly, BlackBerry is launching a 4.2-inch touchscreen which it hopes will rival the iPhone. Time will tell as to whether RIM can regain those lost customers.
Top gadgets
TsirTech Universal Wrist Band Gadget Charger
Gadget chargers have been around for a while, but this device takes the simple-yet-brilliant idea of turning it into a wristband, so you don't have yet another thing to carry with you. It will provide a good charge for pretty much all phones and Apple devices.
D-Link Systems HD Media Router 3000
With smartphones increasingly needing their own share of your Wi-Fi signal along with your laptop and games console, this HD router is ideal for streaming films or gaming with four Gigabit Ethernet ports, USB 3.0 and even an SD slot so you can upload documents quick-smart.
Ion iCade Mobile Game Controller
Smartphone gaming has gone through the roof in the last year or so, despite the very nature of handset making the controls a little tricky. This devices encases your iPhone or iPod touch to give you a D-pad and four buttons to give you a console handset set-up and further drag you into smartphone gaming.
Celluon Magic Cube Laser Projection Keyboard
It's all well and good connecting your work emails to your smartphone, but typing out long missives on the device can be time-consuming and, frankly, annoying. This brilliant device creates a laser projection of a keyboard on the table, and then senses movement above the keyboard to register taps. It's hard to believe it works, but it does.
This post is brought you by experts at mobiles.co.uk.