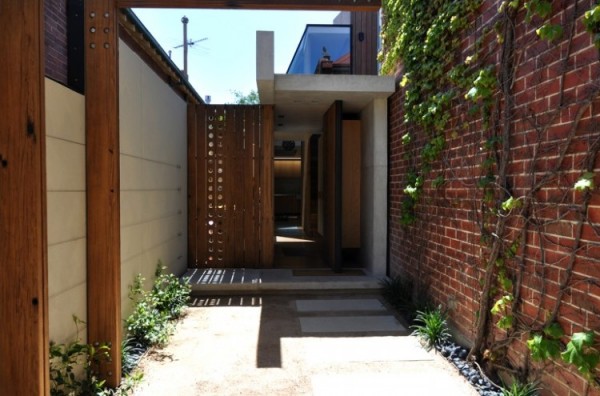 On a site hidden away from neighbours, this small home was designed and constructed to measure only 9 metres by 12 metres. The architects behind the uniqueness of the home, Schulberg Demkiw studios, described constructing the small home located on Beach Avenue in Melbourne, Australia, as a complete challenge as access and size was very limited. While trying to ensure that they make the most of the interior space of the home, they had to also ensure that they made the most of what natural lighting available, and make the home private and spacious.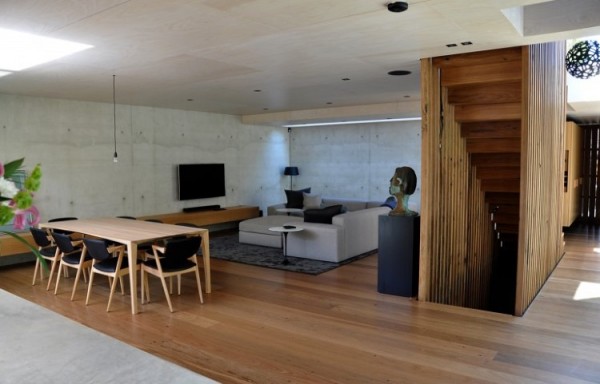 The walls were created using concrete in situ and sections of the house were separated on different levels. They had make the house warm and inviting. The modern two bedroom green family home was constructed on a 108 square meter site and stretches out over three levels. In total, the property expands over 220 square meters with 30 square meters of courtyards that are enclosed and landscaped.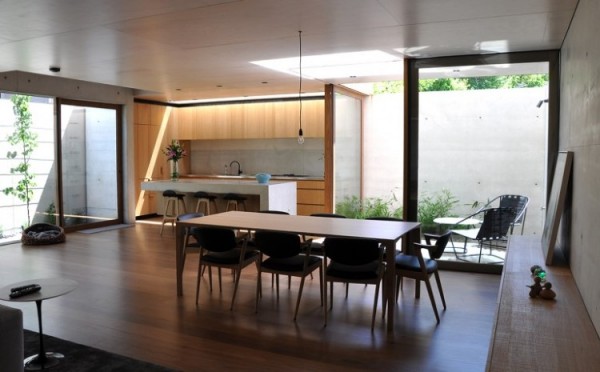 "We were limited to building a maximum of two stories out of the ground so we included a basement living area. We were surrounded on three sides by our four neighbors, so we created our own internalized design focusing on internal courtyards. The natural light was difficult to funnel through the three levels so we used courtyards and skylights to assist us," the designer shared.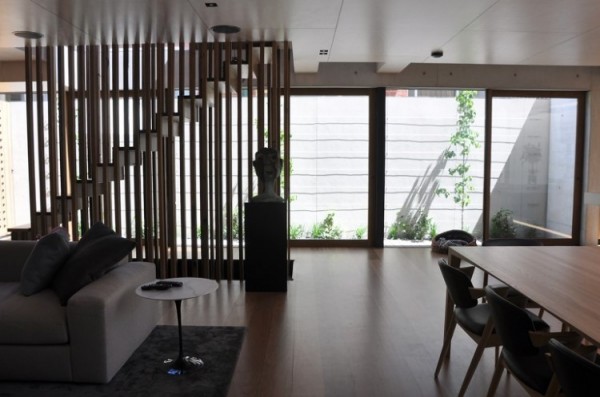 On the ground level of the home,bamboo planting and floor-to-ceiling Perspex were used to assist with the lighting of the basement levels. This extends through to the courtyard on the ground floor and then unites the two levels. The ceilings were designed with recycled tallowwood and limed hoop pine timbers. The tallowwood was also used for the interior flooring, cladding on the outside, the staircases and the windows. A sustainable gas fired hydronic heating system along with high thermal mass interior were installed.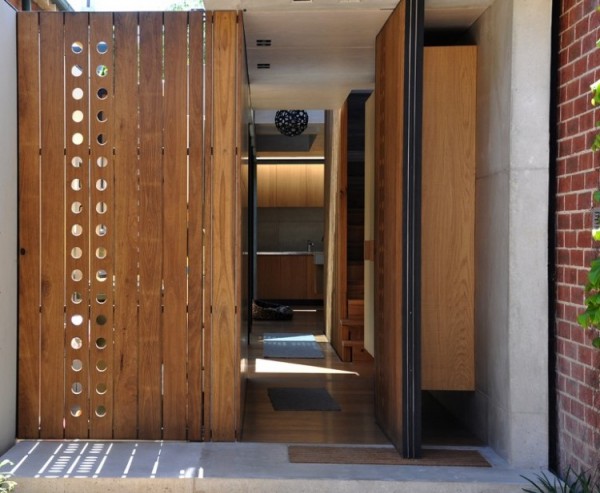 In the kitchen lies an interesting piece of floating concrete. There are cupboards with beds that can be pulled down and inside corner doors that can be slid open to allow access to zones outside the home. The bathrooms are separated from the bedrooms with a metallic curtain, and each room is separated with a bamboo garden.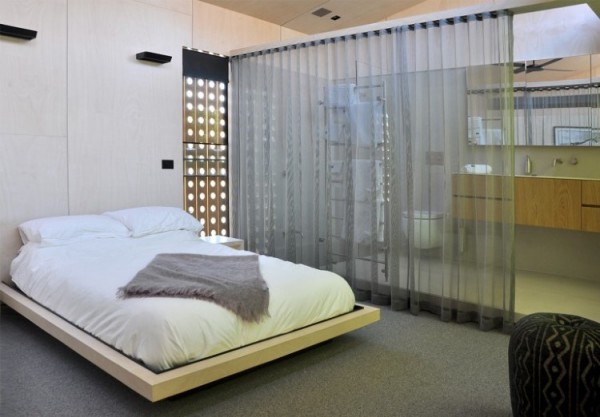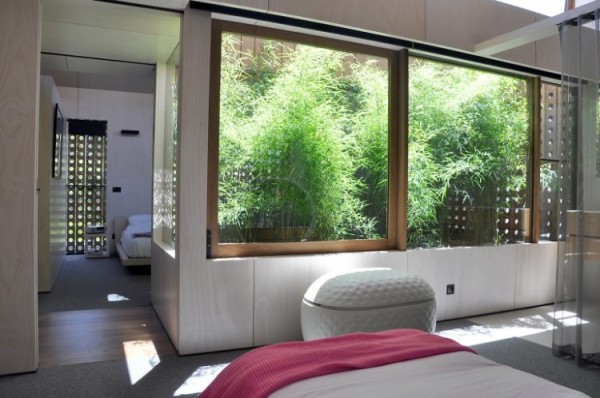 In order to complete the stunning small but rather surprisingly spacious, designers were required to invest AUD$1 million.