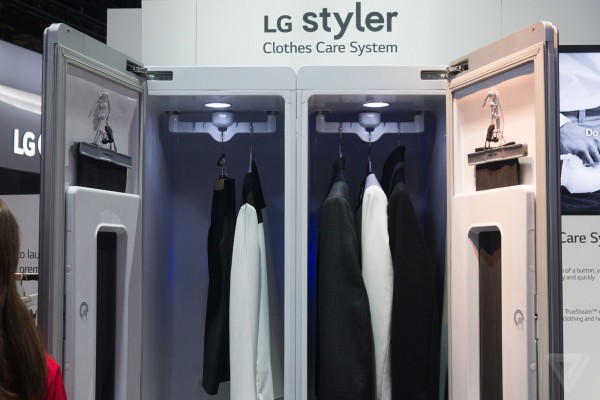 This addition to your closet could be the best appliance you could ever get for your clothes. The new Styler system by LG can remove wrinkles and odours without detergent or other harsh chemicals, and even save you from having to send your clothes to a cleaner. The firm also hopes to have the $2,000 machine used in places such as hotels and airport lounges.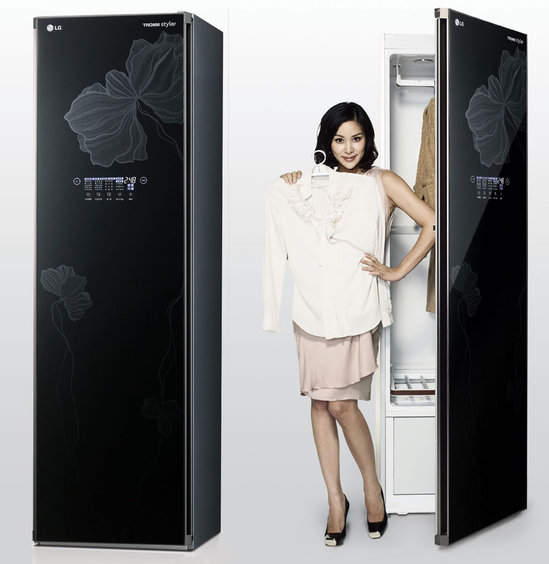 The Styler system is fitted with LG's Clothes Care System that refreshes clothes without water or detergents with its TrueSteam technology. This technology features a hot steam spray, that is also included with washers and dryers, to get rid of 99.9% of the germs and bacteria.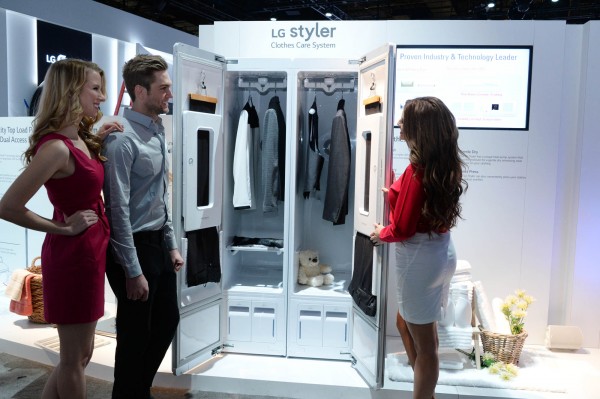 At New York Fashion Week where the gadget was unveiled, it was shared that tests carried out by Intertek found that the LG Styler also eliminates approximately 92 per cent of Perchloroethylene – a chemical left on clothes after dry cleaning. Another feature of the machine is a Quick Refresh button that will keep clothes smelling fresh and the Moving Hanger Action that gently shakes steamed items to remove everyday wrinkles. There is also an Easy Pants Crease Care feature which refreshes and irons trousers with a 'perfect crease' in half an hour and a built-in heat pump that generates and maintains warm air at a low temperature to prevent clothes from shrinking or being damaged while drying. The Odor removal feature uses steam to help remove smells left behind by smoke, food and sweat, and depending on individual tastes, you can choose between two different aroma sheets.
[youtube]https://www.youtube.com/watch?t=1&v=cY4_NfLBwKY[/youtube]
President and CEO of the LG Home Appliance & Air Solution Company, Seong-jin Jo, "the Styler is a new category of appliance that was developed to directly address the needs of customers who desired an option for garment care for hard-to-maintain clothes. The Styler is a perfect example of what we mean by 'innovation for a better life."