The task of taking care of a dog is almost like having to take care of a child because you have to feed them, bathe them, clean-up after them and even give them love. Developers have begun to create apps that will definitely help you to take care of your pet and if you've already searched the app stores, you would have found an enormous variety of apps available. Here are six great apps that we have gathered to help you with catering to your dog's different needs.
1. Pet Phone – Health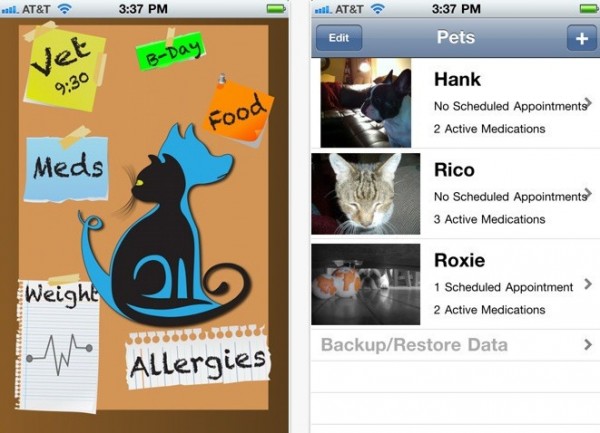 This app allows you to keep track of your pets health as it will remind you about scheduled appointment, store data including their prescribed medications, allergies and even their birthdays.(Available on iOS)
2.  MapMyDogWalk – Fitness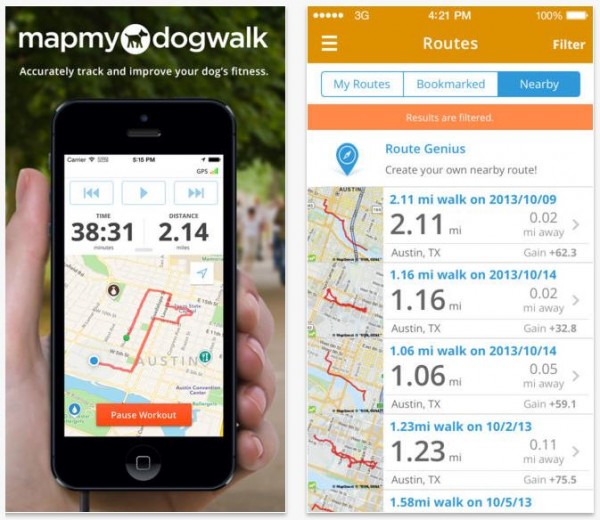 Keep track of the time and distance covered for both you and your dog when jogging with this app. It is able to logs your walks, save your favourite jogging routes distances and even track the calories in real-time for fitness activities using GPS. (Available on iOS and Android)
3. Petcentric – Fun and Outing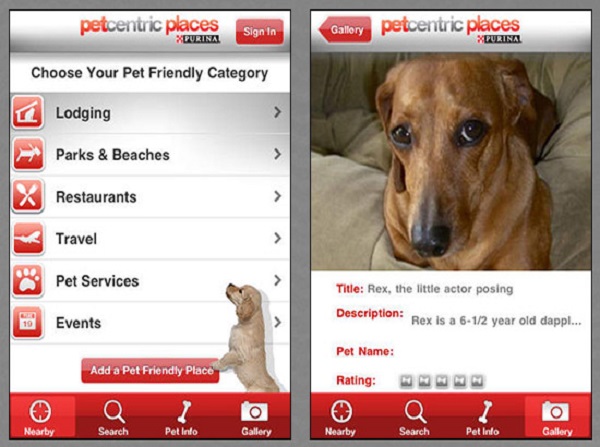 This app provides pet owners travelling with their furry companions to be able to search for nearby pet friendly places and services including parks, restaurants and groomers. (Available on iOS)
4. DoggyDatez – Friends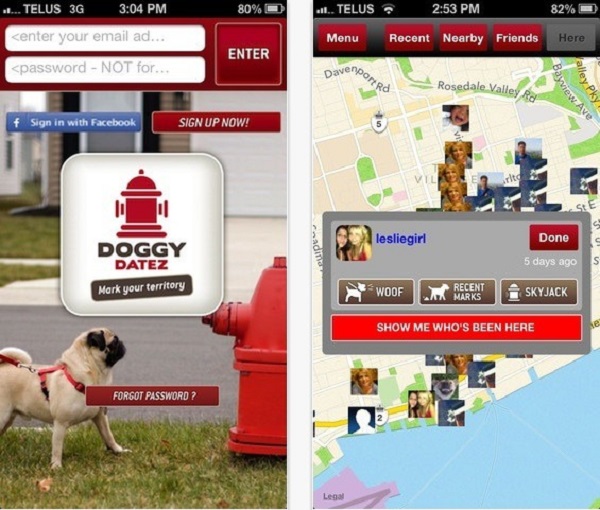 This is a location-based mobile platform that allows dog owners to find new friends for their dogs and even "mark their territories" by taking ownership of an area in the physical world while walking your dog and then see who else visits your marked spot each time. (Available on iOS and Android).
5. Tagg – Tracker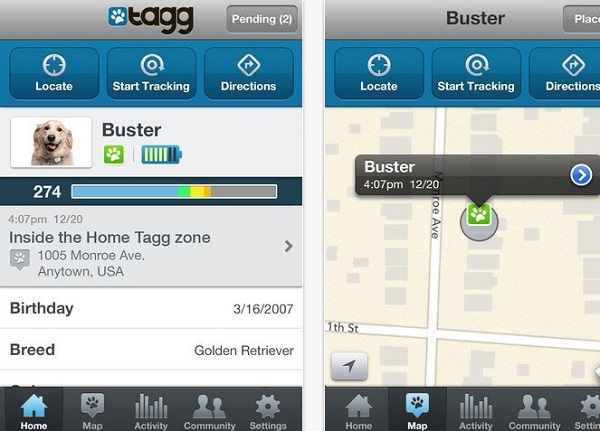 This app is coupled with a GPS collar that will enable you to follow your pet's every move with the Tagg Pet Tracker App. (Available on iOS and Android)
6. PetSnap -Pictures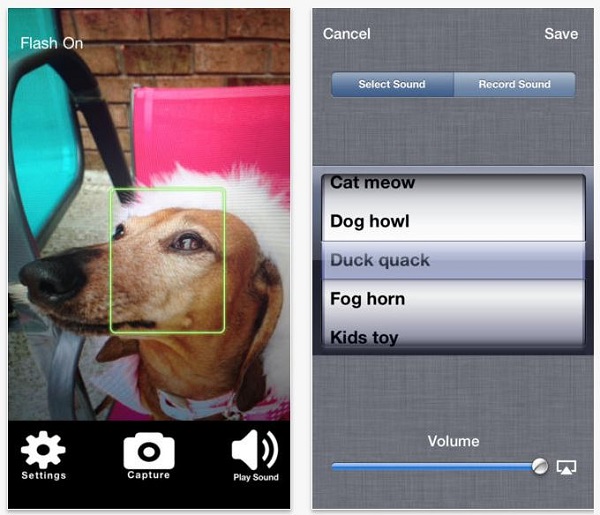 Everyone is taking pictures these days and pet owners can't forget to include their furry friends. This cool app solves all the problem of getting your dog's attention as it allows you to select a sound of anything including a cat meow or a dog howl, to draw their attention to the camera. After selecting the sound, the picture is immediately taken automatically.