7. Ice Runway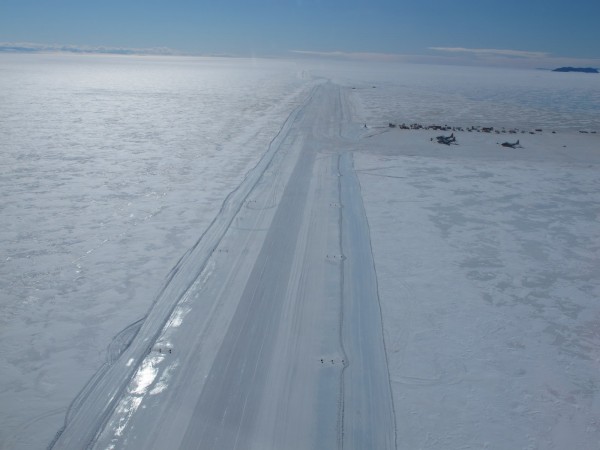 Unlike the previous entries in the list, the reason Ice Runway is on the list is because of the difficult weather that the pilot needs to handle while taking off/landing. One of only three major landing strips in the area, it is very important because the supplies and scientists are moved to Antarctica's McMurdo Station through here. There is no tarmac to land on, just long stretches of ice and snow. As there is no lack of space, large sized planes can land with ease. The main challenge is to ensure that the weight of the airplane and its contents doesn't crack the ice or that the plane is caught in soft snow. As the ice splits up, the two alternative landing strips in the area, Pegasus Field and Williams Field, are used to land the planes.
[youtube]http://www.youtube.com/watch?v=exR0-NSsM44[/youtube]

6. Courchevel Airport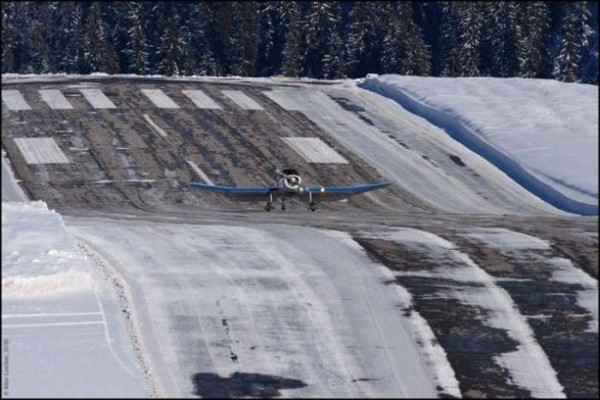 Constructed inside the mountains, it seems like the city of Courchevel is actually more famous for its airport rather than its popular ski resorts. Its height and its strange location are two reasons for its popularity. One more reason is its appearance in the James Bond movie, Tomorrow Never Dies. In the scene, James Bond is shown to be in a plane and he successfully lands it on this dangerous landing strip.
[youtube]http://www.youtube.com/watch?v=uNFNFZq2BFY[/youtube]

5. Barra International Airport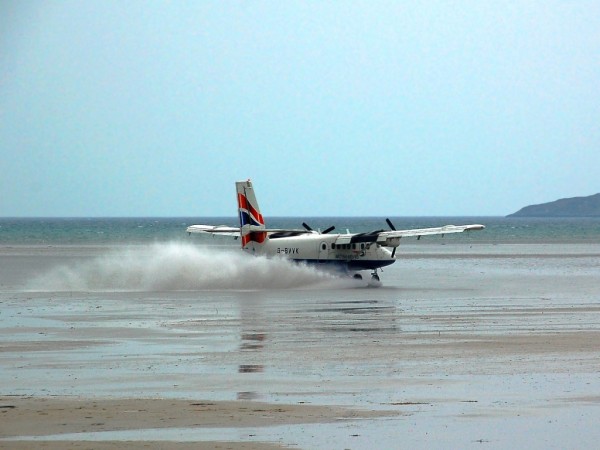 Looking for an airport that doubles as a beach? Look no further! On this airport, the very sand that people are walking on during off-hours, is used for landing and take-offs. Not only that, at the time of high tide at nights, the traffic below helps the pilot land the plane. People are made aware of the the flight schedules, so they can enjoy their time on the beach accordingly. The strange thing is, despite all that, this is an officially recognized airport by the Air Traffic Organization.
[youtube]http://www.youtube.com/watch?v=v5-Den73d8U[/youtube]

4. Toncontin International Airport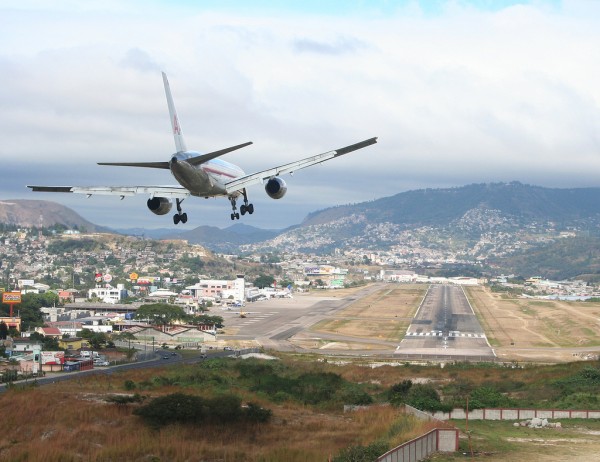 When speaking of dangerous airports, the Toncontin International Airport must be mentioned. There have been many accidents since it first opened in 1934 including a recent 2008 crash that resulted in five fatalities. Due to those incidents, this airport has gained notoriety and is often criticized. Built at a time when long runways were not required due to less powerful planes, the runway length is around 7000 feet, in a valley enclosed by mountains. Even more perplexing and by far the most precarious facet of this airport is that there's only one way in and one way out for the planes. That in turn, makes the act of landing/taking off extremely difficult and risky. Despite all that, large aircrafts including the Boeing 757 continue to land regularly.
[youtube]http://www.youtube.com/watch?v=bq27xilS2bE[/youtube]