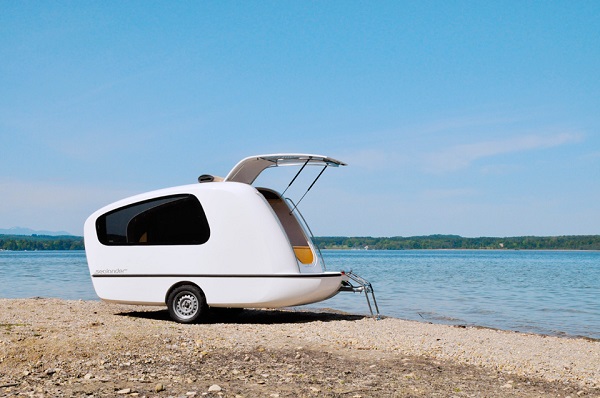 Adventure lovers are people who enjoy nature, sitting around bonfires, sleeping in tents, going fishing and watching the sunset in the evening hours. If you are an adventurer, you'll love this trailer that allows you to camp out on land and even water. The new innovation called the Sealander, is an excellent combination of a boat and a trailer for those adventurers who love engaging in activities on land or water.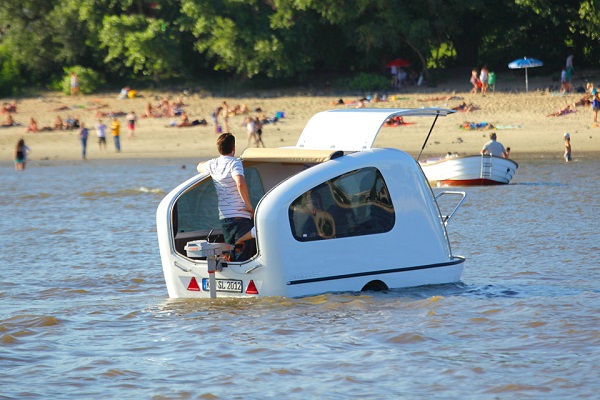 Daniel Straub, the Sealander developer and designer, says that the Sealander is ideal for anyone who wants to spend the night camping in a park, enjoying the day sunbathing on a lake or even fishing.
[vimeo 28192670 w=500 h=281]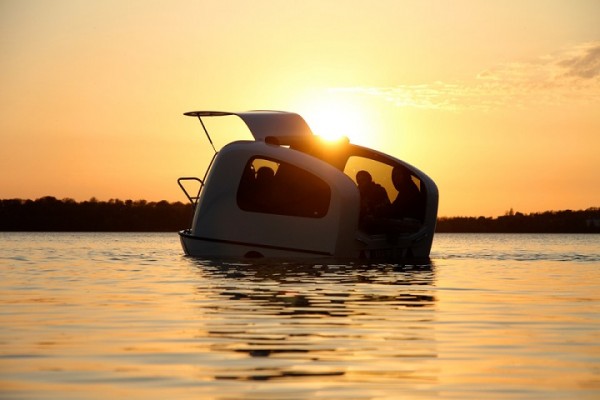 The mini-trailer, originally a German vehicle, has a 5 hp electric engine with low emissions and noise, and is made of fiberglass reinforcement plastic, a water proof shell that allows it to work as a boat in water. The Sealander however can only be used in water without large currents or waves and is therefore perfect for lakes and calm seas.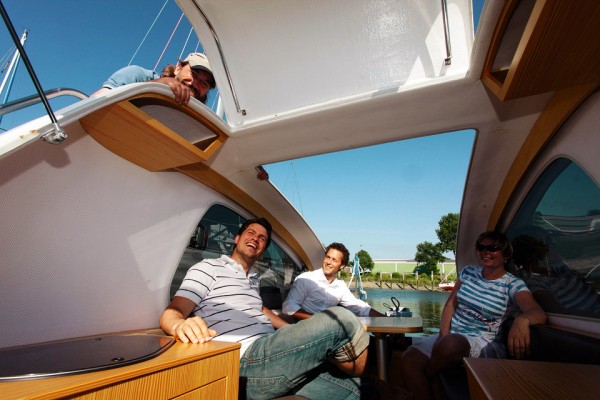 The features of the innovation include a panoramic sunroof that can be opened and closed, seats inside to accommodate up to 6 people and can be converted into beds, and also a compact 'kitchen' complete with a heater and cooler system. There are also modular furnitures that can be rearranged to suit the users needs.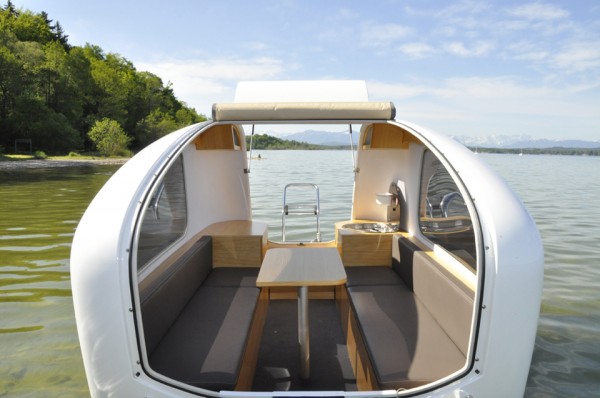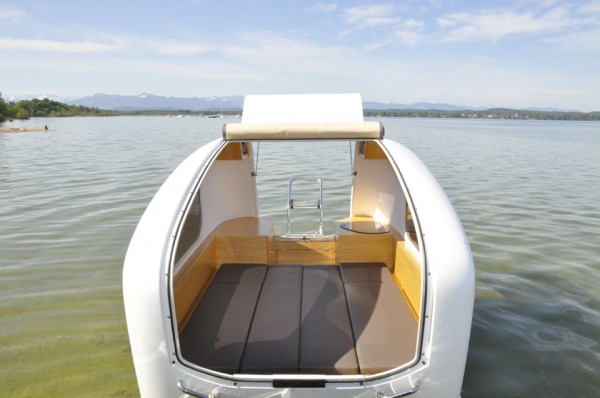 The amphibious trailer is powered by a battery that can provide electricity for lighting in the interior of the vessel and also electricity to move around the trailer like a boat on water. The battery can be charged from the tow vehicle while travelling on land. Thanks to it's light-weight, it can be easily towed and charged by a small car with a less powerful engine.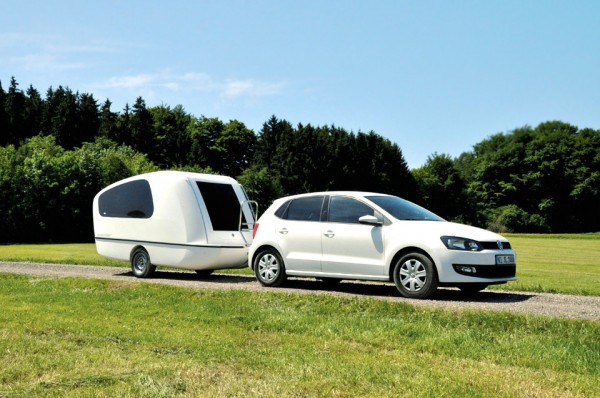 The Sealander is available for sale on it's website at different prices dependent on the features you wish to come with it.