3. Tenzing-Hillary Airport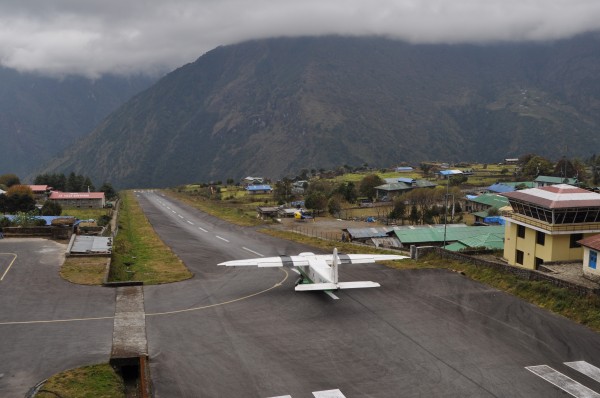 Located in Lukla, Nepal, Tenzing-Hillary Airport was renamed to honor the first climbers to reach the top of Mount Everest. All the climbers and trekkers who wish to climb the mountain or explore the area are served by this airport. Even though there are dangers like strong winds and extreme cloud covers involved while landing/taking-off at this airport, the most terrifying thing is the fact is that at the end of the runway, there is a 2000 feet drop. There have also been many accidents on this airport, for a variety of reasons.
[youtube]http://www.youtube.com/watch?v=DqgZvb37NX0[/youtube]

2. Madeira Airport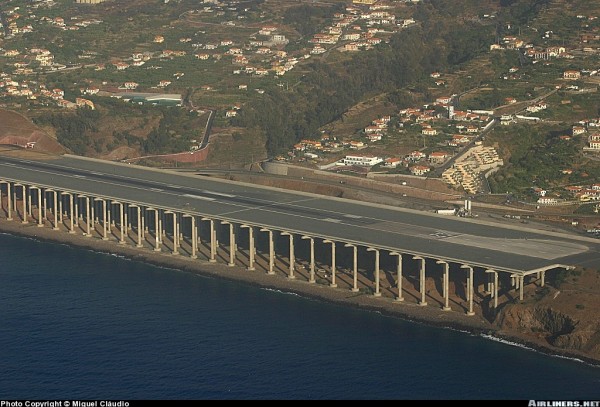 Opened in 1964, the main runways at the Madeira Airpot were only around 5,250 feet in length. In 1977, a frightening crash occurred when an incoming plane went through a stone bridge and ended up on the beach. After that, the authorities extended the length by 655 feet, which was later further extended in the early 2000s. The landing zone is extended across the beach, and the construction is supported by columns. Despite the length of the runway, the reason this airport remains dangerous is because of the method by which the pilot must land the plane. The pilot must first aim for the approaching mountain peak and then immediately move the plane to the right to avoid directly crashing into the mountain. By doing that, the plane is put on the correct course to land on the runway.
[youtube]http://www.youtube.com/watch?v=Ld4RageIzg8[/youtube]

1. Gibraltar Airport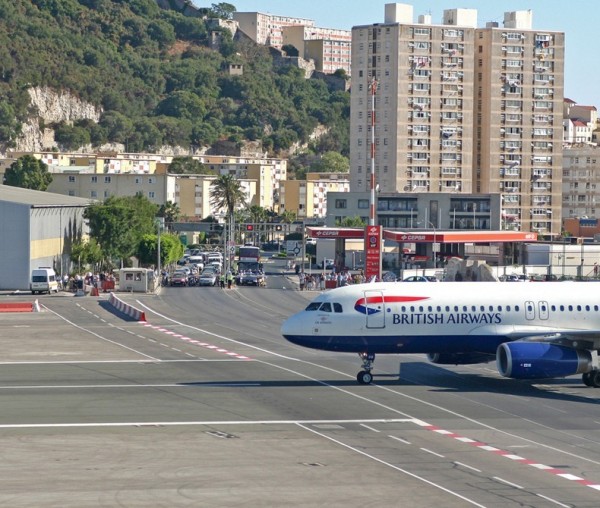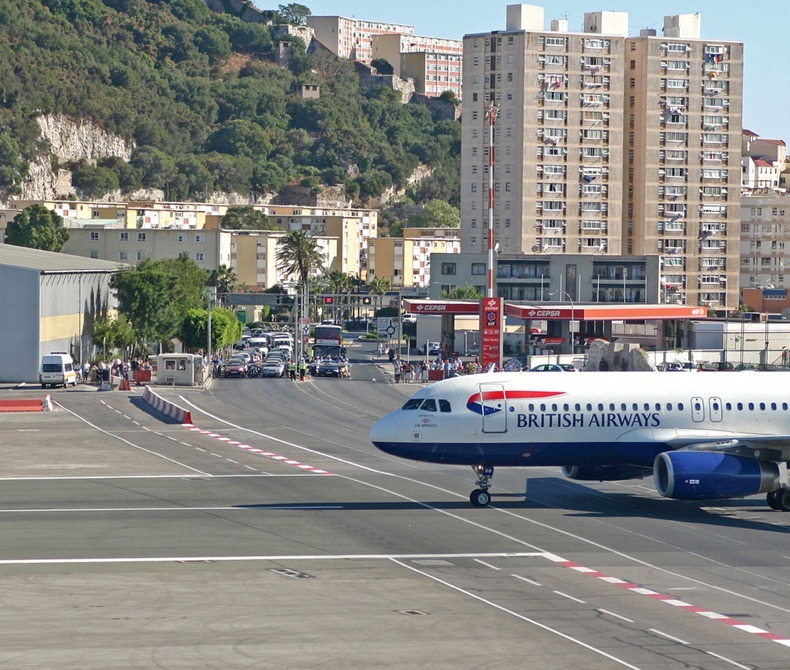 An airport that is both one of the most dangerous as well as one of the busiest, Gibraltor Airport tops this list. The main street of the city is through which the corridor of this airport passes! Every time a takeoff or landing is scheduled, all traffic is made to stop. However despite that, no major accident has occurred here.
[youtube]http://www.youtube.com/watch?v=1580754IA2U[/youtube]