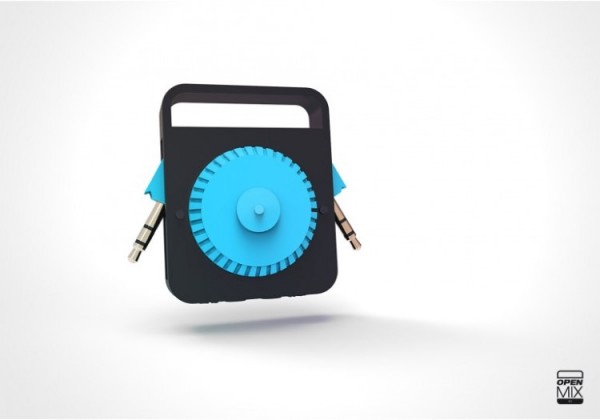 An interactive designer in France named Gabriel Dante has created what is said to be the world's smallest audio mixer that is perfect for DJ's on-the-go. The small device called the Openmix is an audio crossfader that is small like an iPod shuffle. It features two output jacks that any device such as a smartphone, tablet, MP3 player or laptop can be connected to allow you to mix tracks smoothly from being played on both devices, and a dial for fading the music being played.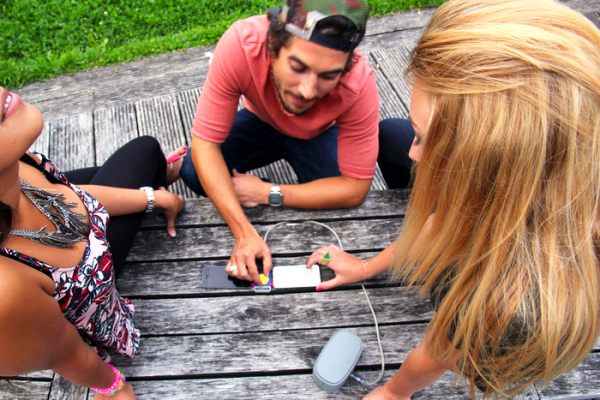 Dante says that using the device is as easy as plugging it in, pressing the play button and then mixing. It also does not require batteries, setting up or an instruction manual to learn how to use it.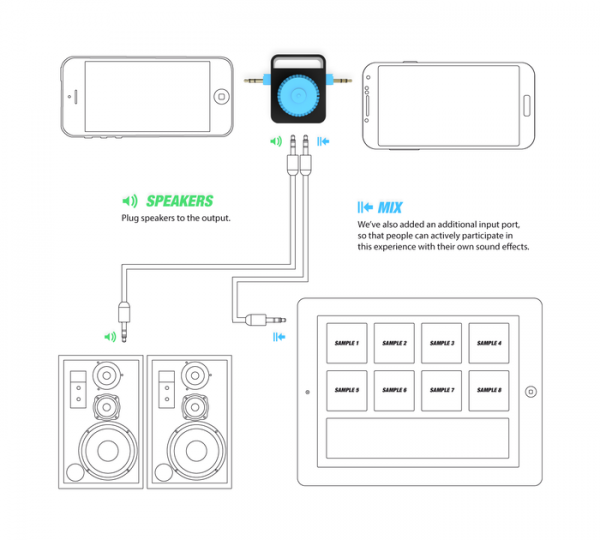 The Openmix is available in either blue and black or red and black, and its input jacks are gold plated and flips out from either sides of the body at 90 degrees. Its front features the dial that is used for the high quality stereo crossfade, and the bottom end has a 3.5mm output port that allows the device to connect to an external powered speaker, in addition to an input socket that allows you to add another device to mix.  The entire device measures 1.5 x 2 x 0.6 inches and is made of ABS plastic.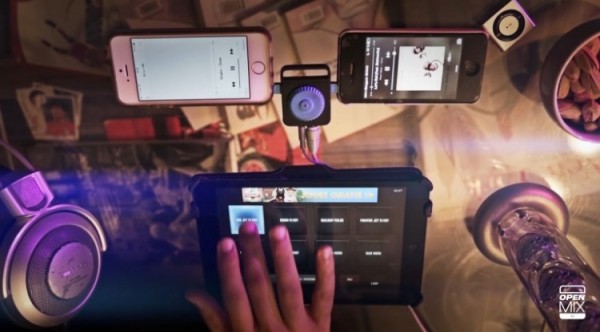 Once the Openmix is connected to two audio sources, you will be able to use the dial on the front to fade in a track from one player while the track from the other player is being faded out. The developer of the Openmix exclaimed that the device will also guarantee you the same quality of music being played from the player neither will it make any additions.
The Openmix team has already launched a funding campaign on Kickstarter to help them generate interest from viewers. If the campaign becomes a success, shipping should begin in January 2015.