Famous Danish artist Olafur Eliasson has done fabulous things in his career. One of his mind blowing arts was of New York City waterfalls. Well, this time around, he is thinking of something different; something unique that can actually help people all over the world. He is making solar powered lamps that can glow like the sun.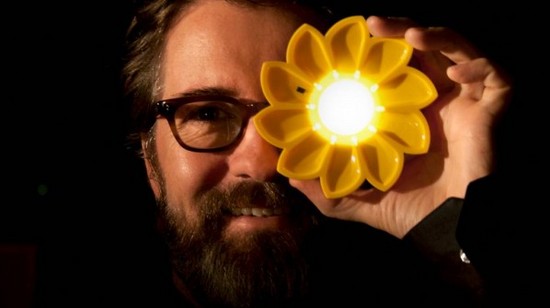 The lamps will cost $10 and weigh only 120 grams. Eliasson is looking forward to make 50,000 such units and send them to third world countries. He is keen to help the poor people who still use kerosene lamps in many parts of the world. According to him, "over the course of the lamp's lifespan, its users can save 90 percent on what they would spend on kerosene for lighting."
Moreover, kerosene lamps are also not good for health; according to one estimate, about 20% people in the world still use kerosene lamps, and if burnt for four hours a day, they can emit 100 kg of carbon dioxide a year. He is currently targeting Africa, Asia and specifically India for his noble purpose.