Smartphones are well against multitasking but none can survive the water diving contest. About six months ago,  Ken Hovanes accidentally dropped his iPhone in a lake. The water in the lake was 2 meter deep and was murky black, Ken tried hard to find his lost phone but he couldn't. So he gave up on retrieving the device and bought a new iPhone.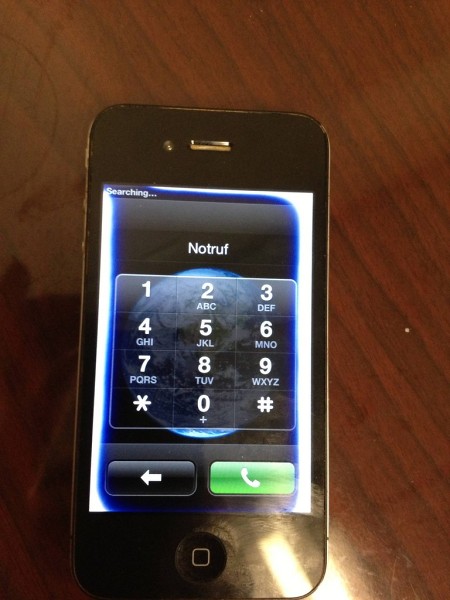 Coming to more recent time, when the lake water slightly receded Kin went on the search hunt again. Luckily he found his phone lying on the bed of river. It was covered with mud. The big surprise for him was that the phone was still working! Although the battery was drained off but the phone itself was still in working condition even after lying six months in water. The back was bulge, there was no WiFi, and the screen was all messed up. The 30-pin port covered with dust was able to charge the phone but it couldn't help in transferring the data.
Ken is still trying to figure out some way of retrieving his data from the phone.