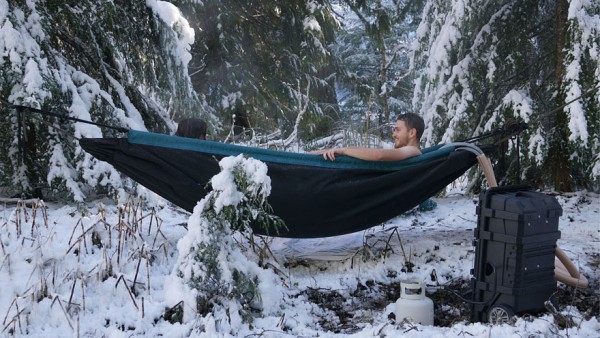 Though hammocks are no strangers to providing great comfort while outdoors, this new version has definitely brought comfortability to another level. The versatile hot tub-hammock called Hydro Hammock will heat water that you've probably taken from even the sea or lake and placed in it, using its portable heating system.
[youtube]https://www.youtube.com/watch?v=P1kxwA1SzCw[/youtube]
Inventor of the relaxing invention, Oregon-based Benjamin H. Fredrick, shares on the hammock's Kickstarter campaign page that the device is made of resilient and waterproof tensile fabric that can accommodate two adults and about 50 gallons of water. Currently, the heating system of the Hydro Hammock runs on natural gas, but there are plans to develop it to be able to run on solar electricity as well as a battery.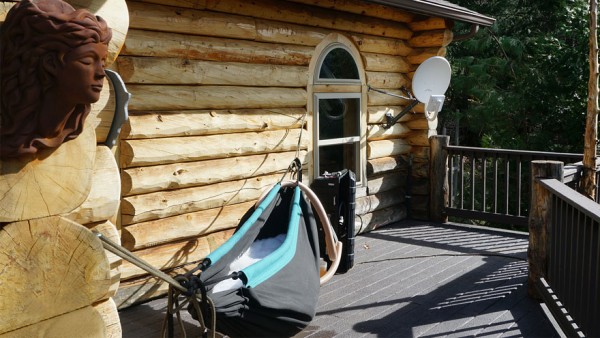 One of the most interesting facts of the hammock is that it is able to be used in the winter, all thanks to its double-walled model that allows you to insulate it. On another note, the Hydro Hammock is a more eco-friendly alternative to the conventional hot tub as it uses less water, it can be filled with a garden hose and the water inside the hammock can be easily warmed up with a portable water heated that uses a pump to recirculate the water while keeping it warm.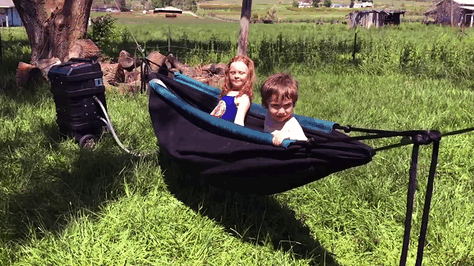 Unlike the built in hot tubs, the Hydro Hammock can also be taken anywhere, whether when going camping, by the river or even at the beach.