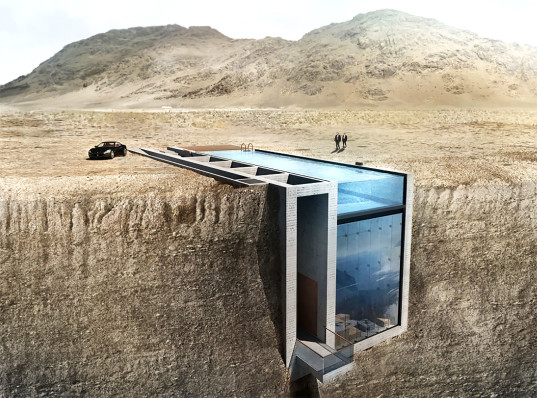 We should all know by now that architecture has taken a drastic turn towards making some of the most daring structures ever. This recently unveiled bold concept includes a concrete home, carved into a cliff overlooking the Aegan Sea. Talking about venturesome!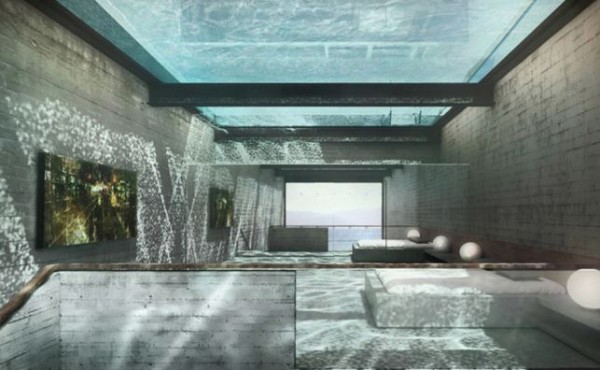 The Casa Brutale is a brutalist building that is reminiscent of the iconic Casa Malaparte in Naples, Italy, except there is an inversion of its volume.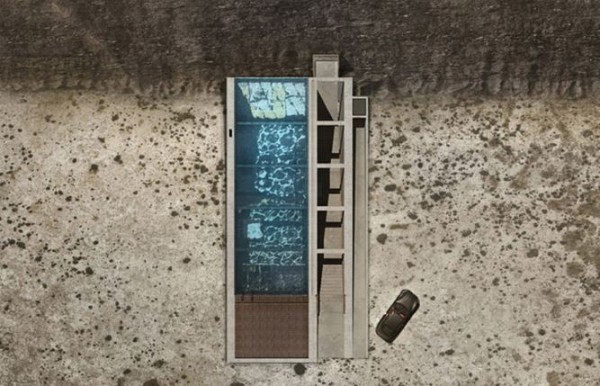 The monumental underground structure features a roof-mounted swimming pool that acts as a translucent ceiling, and offers an amazing view that would make anybody feel bold and courageous.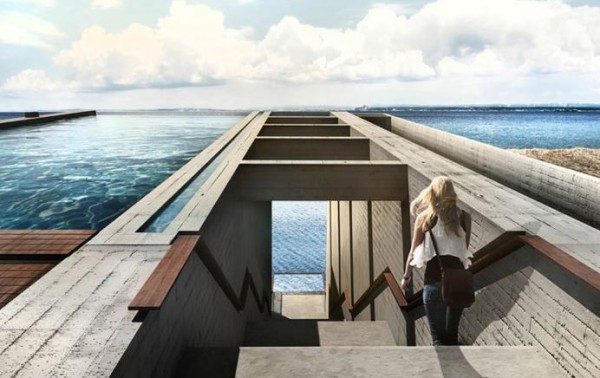 The front of the structure which faces the sea, is completely translucent to extend unique views of the sea from the inside. There is also a glass-paneled balcony at the ground floor of the house that runs all the way from the entrance via a stairwell.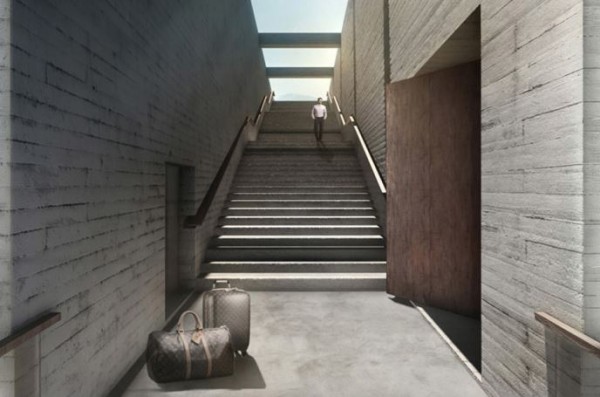 The crib perfectly blends into the face of the cliff as it has clean forms, raw concrete surfaces and much space. Above the main living room is the swimming pool separated with a reinforced glass that lets in the large skylight. Otherwise from the main glass surface that faces the sea, the viewable pool above is the only other opening that brings natural light into the house.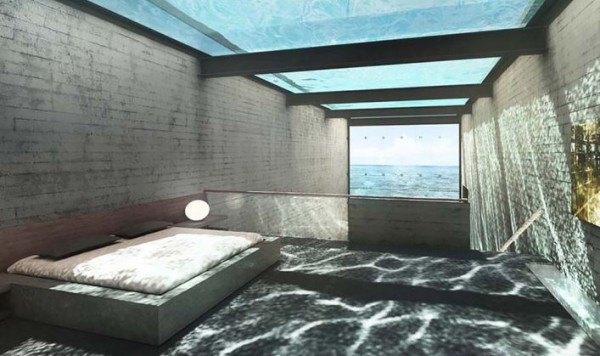 A fantastic atmosphere is created, even visible from the cast concrete made bed, as the water diffuses the sunlight. The brilliance placed in the designing of this house is top-of-the-line for sure.