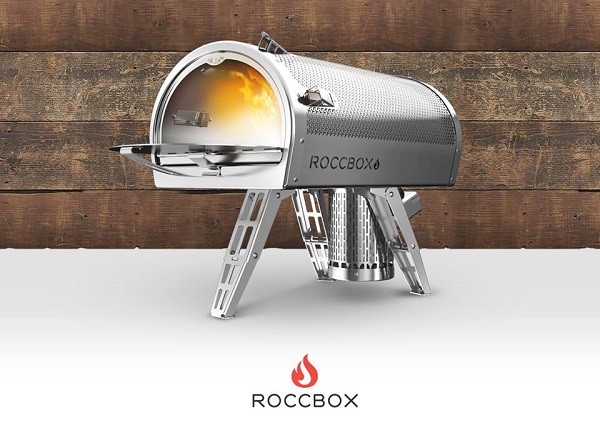 Who said you would have to stick around in the parks to enjoy some good grilled food this summer? This new portable wood-fired oven allows you to cook whatever you want from pizzas to roasts, almost anywhere. The new Roccbox features a compact oven compartment that is powered by either burning wood, or a connected gas canister. Once lit, a rolling flame of 5oo°C (932°F) and stone cooking floor will have you cooking authentic Italian pizzas and dishes like you are in Italy.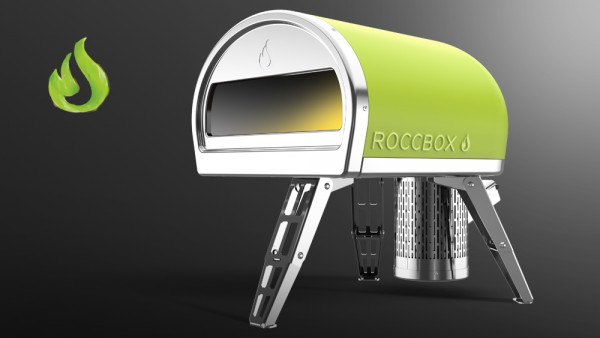 Designed by Hampshire-based, Tom Gozney, the Roccboxs weighs approximately 35lbs (16kg) and has an insulated body to prevent people from being burnt when they touch the outer part. It also has a protective and decorative silicone outer jacket. In less than 10 minutes, the device is able to reach its highest temperatures and pizzas are cooked in 90 seconds. At the rear of the oven, there is an attached compartment which connects to the oven itself where the gas or wood is placed. As soon as the oven is lit, the flames will rise from this compartment into the oven. The roof of the oven is also made curved to try to have an even distribution of heat by having it rolling around.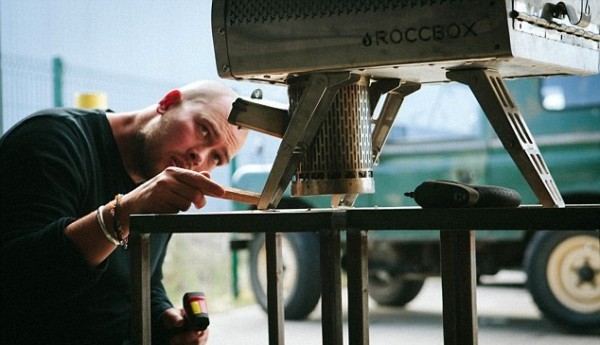 The cooking scheme of wood-fired ovens such as the Roccbox is carried out in three ways: reflected heat, convention and conductive heat. The fire that comes from below is reflected off the curved roof, back onto the food and in the process heats the floor when the food is placed on to cook the underside.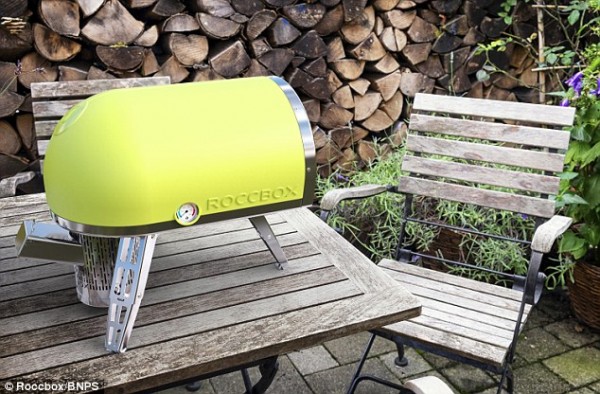 The Roccbox is easily stored and transported as its legs are able to fold up and it is small enough to be carried in the boot of a car. The oven is not yet available to buy, but Mr. Gozney shared that he is hoping to release it in September with a retail price of £350 ($533). He is currently hoping to raise funds through Virgin Media Business's Pitch to Rich Scheme, which he has already reached the semi-finals.