Previously we had seen Google Prius, a Toyota manufactured car rocking the streets, deserts and hard valleys with its smart auto drive features. Now its the time we see BMW entering the ring of Auto Drive cars. Amazingly, the car focuses to make it look like a normal 5 series car with internal auto drive features, and up to now, the car is showing promise.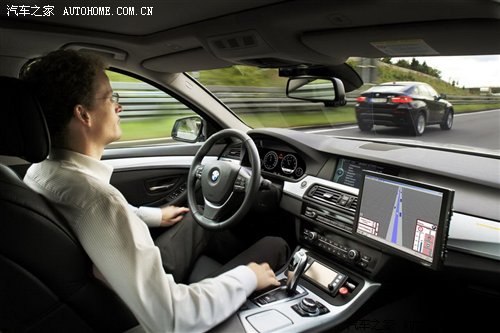 Now the interesting part is that instead of showing their new auto drive car on some tracks with dummies seated inside, they popped up in the real streets, real traffic and amazingly the car did a fantastic job. BMW put out their new car in one of the most challenging driving environment of the world and that is German Autobahn.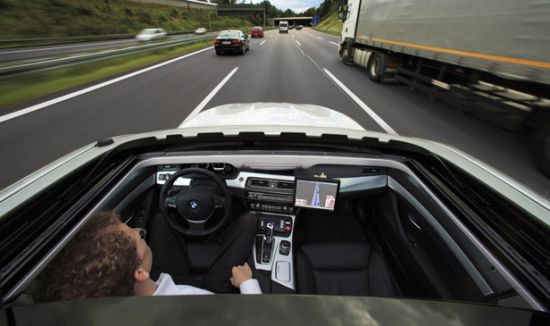 The company states that they have installed four type of sensors in their new prototype BMW which makes it to manoeuvre and respond just like a normal car. It responds to all the traffic signals and the sign boards including speed limits. The four type sensors are cameras, radar, laser scanners and ultra-sound distance sensor. BMW named their new baby as CDC that is ConnectedDrive Concept. They believe that such kind of system would be available in BMW cars in next 10 to 15 years. So that also a sad news for all those who want to give it a try now!
For now take a look how does it actually happen