The relationship between the Apple Co founder and his successor has been unveiled in one of the excerpts leaked online of Steve Jobs' upcoming biography.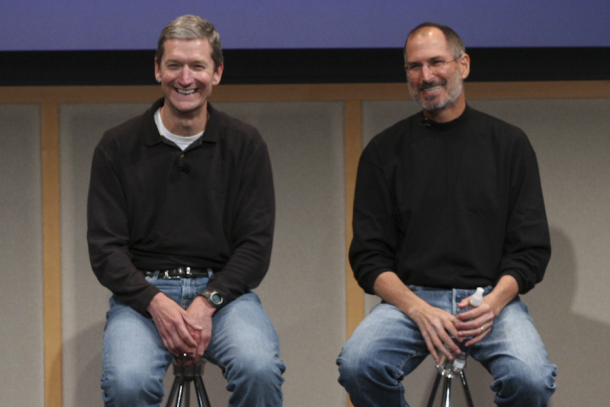 Tim Cook joined Apple in the year 1998; he quickly earned the trust of Jobs by delivering on every task assigned. Cook said in an interview, "My intuition told me that joining Apple would be once-in-a-lifetime opportunity to work for a creative genius."
Jobs handed over Apple's supply chain to Cook in order to focus on the broader strategy. One of the key factors of Cook's success at Apple is believed to be his ability to know when exactly to disagree with Jobs.
"I trusted him to know exactly what to do, we both shared the same vision that allowed us to work together at a high strategic level," Jobs told Walter Isaacson, author of the biography.
The Apple co-founder, at the time of resignation, wrote in a public letter to the board of directors that Cook should be his successor. He said, "I knew what I wanted and I met Tim, and he wanted the same thing."