A low power wireless has born in town which can be useful as it could be quite handy to put on antenna any where you like! Yeah well that right Putting on antenna any where. We finally came out with a new spray on technology that actually works by boosting the signals to a little range.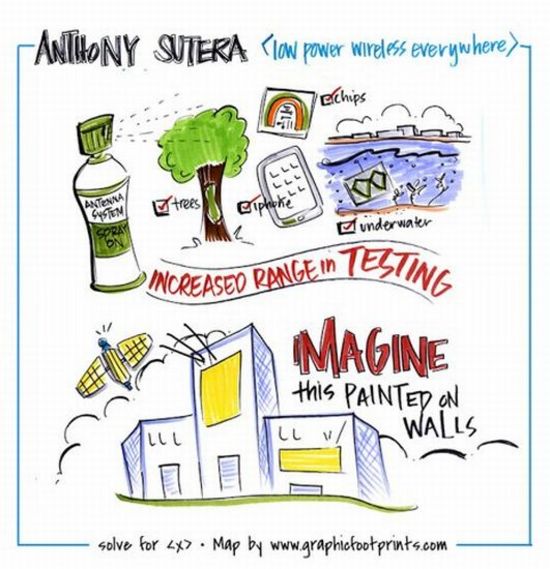 So we came across with a company called Chamtech, which claims that they have built a spray which actually coats trillion of nano-capacitors on which it is sprayed which discharge in sync with the signal. So in short it provides a good form of antenna which can actually transmit the signal. The Chamtech company also claims that their spray will be friendly to atmosphere which will not harm any thing and it can be coated to any object any where, even under the water. Imagine a world in which you live and you need to have some better coverage all you do is spray you window or lawn tree or while on track your bicycle.
This spray was presented to Google named Solve for X event. This technology  can for sure rule the world in the next era!
[youtube]http://www.youtube.com/watch?v=4efE_gO9lFo&feature=player_embedded[/youtube]