Steve Jobs, Apple's inspirational co-founder, has stepped down as Apple's CEO. Indeed he was a person who always believed in doing than just dreaming, who was known all over the world for his innovation and vision. Although this step down was not entirely unexpected, it still came as a shocker.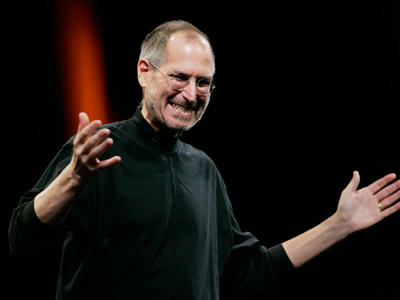 The goods news, however, is that according to reports Steve Jobs has been elected as the Chairman of the board and will stay actively involved in developing major future products and strategy, while Tim Cook operates as the Apple's new CEO.
Exactly the same was desired and recommended by Steve Jobs himself in his resignation letter to the Board of Directors.
"I hereby resign as CEO of Apple. I would like to serve, if the Board sees fit, as Chairman of the Board, director and Apple employee. As far as my successor goes, I strongly recommend that we execute our succession plan and name Tim Cook as CEO of Apple."
Let's recall some of the golden moments of Steve Jobs' incredible career:
Steve Jobs demos Apple Macintosh, 1984
Macworld Boston 1997 – The Microsoft Deal
The First iMac Introduction (1998)
The First iPod Keynote (2001)
Steve Jobs Stanford Commencement Speech (2005)
Introducing the First iPhone (2007)
Introducing the First iPad (2010)
Although Steve Jobs is no more the CEO of Apple, we all hope that this journey of witnessing such golden moments continues even in future.