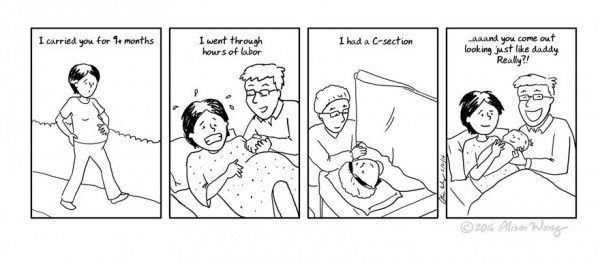 Every mother, every single one of them, have once went without a good night's sleep because of their baby. Every mother can also always testify to spending most of their days covered in baby food, bodily fluid and other random substances that tend to be hard to come out when washed. Nevertheless, being tired and caught-up with the work that results from having a baby, this new mom make a great situation out this by looking at motherhood from a funnier side. In illustrations, Alison Wong shows you how funny being the mother of a newborn can be.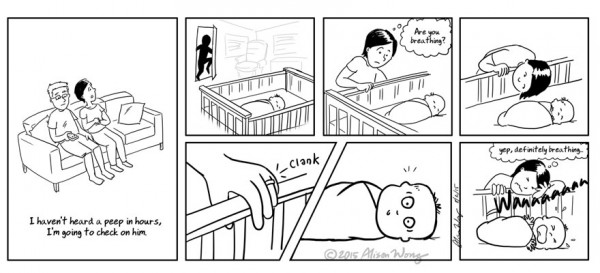 Product designer and design consultant, Alison Wong, is the cartoonist behind a hilarious series of cartoons inspired by the daily challenges she encounters while caring for her new son, Elliot. The collection is called New Mom Comics. New Mom Comics is something that every mom can relate to and look forward to as she portrays illustrations of what it is like trying to keep an eye on her baby, trying to get him to stop crying, and even trying to get him to eat real food and not carpet lint.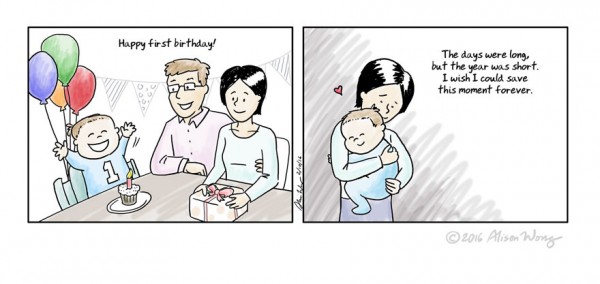 The collections spans over many photos that each portray a baby mom struggle. Check out a few of them on the next couple of pages and you can even visit her website at NewMomComics.com.