As a result of Apple's announcement of a new iPhone less than one week before, China Unicom has revealed during a presentation at Macworld Asia that the iPhone 5 will support HSPA+ networks.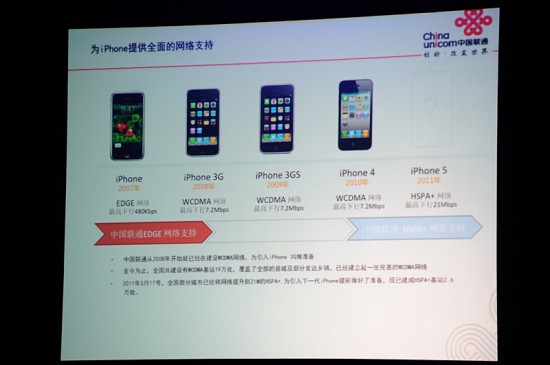 According to PC Watch, Japanese IT news website, Research Vice President of China Unicom, Huan Wenliang, stated at keynote speech that iPhone 5 will support W-CDMA based high-speed data transfer standard HSPA Evolution "HSPA+."
In U.S., AT&T has theoretically switched on to LTE 4G only in five US cities this month; Chicago, Atlanta, Dallas-Ft.Worth, Houston, and San Antonio. However, the HSPA+ network covers most of the American hefty population centers providing three times higher theoretical data speed than the current HSPA 3G network of up to 21 Mbps.
Although T-Mobile, AT&T, and now many other carriers market HSPA + as a 4G in order to compete with real 4G networks like Verizon LTE, it actually is a 3.5G technology.