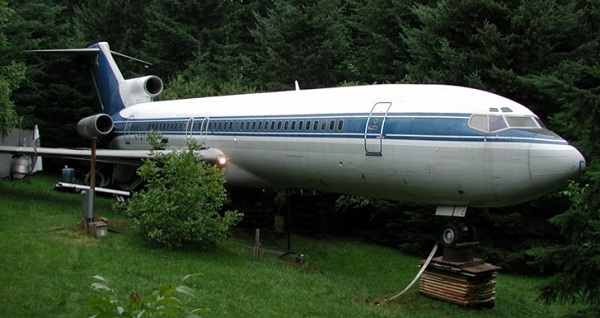 Situated in the depths of the Oregon Woods lies a retired Boeing 727 encircled by large pine trees. A 64-year-old man has been using the airplane as his home for 6 months of every year  since 1999. The former electrical engineer, Bruce Campbell, was one of the few people that was destined to save retired airplanes from becoming just scrap metal by transforming it into a home.
It was in his early 20's he purchased 10 acres of the Oregon Woods and had a plan to build his home using freight vans, but after hearing about a hairdresser in Mississippi that had purchased a retired plane to re-use as her home, he was inspired and purchase the Boeing 727 for $200,000.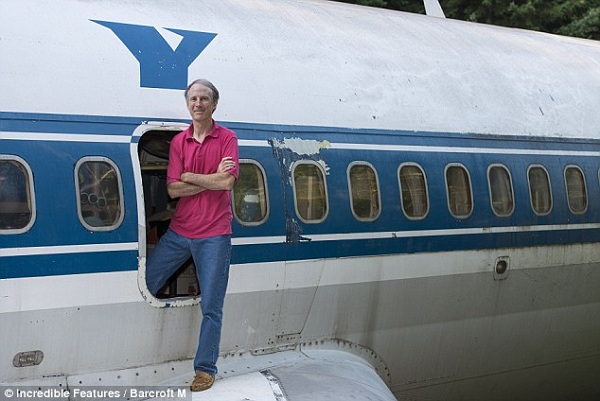 While restoring the plane, Campbell was currently living in a mobile van home but it became infested with mice and despite the absence of a building permit, he had to resort to living in the aircraft that was complete with wings and had its landing gear resting on a pillar.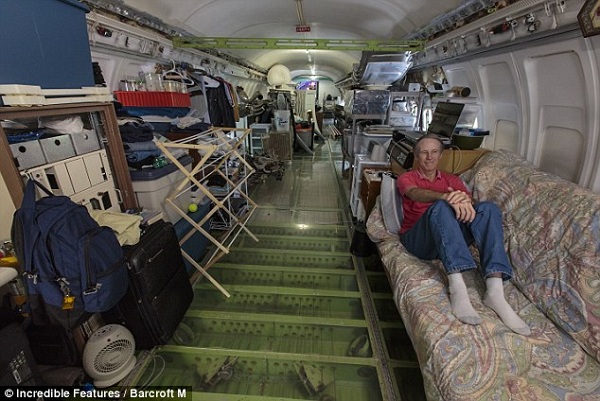 As he is now working to restore some of the planes original features such as the cockpit, flight stairs, a functioning lavatory, LED lighting and some of the seats, he sleeps on a futon, bathes in a improvised shower and eats mostly cereal and canned foods by preparing them with his  microwave and toaster. Whenever guests pay him a visit, he also asks them to wear slippers or socks that would greet them in a shoe rack situated at the entrance of the home to avoid dirt from being tracked inside.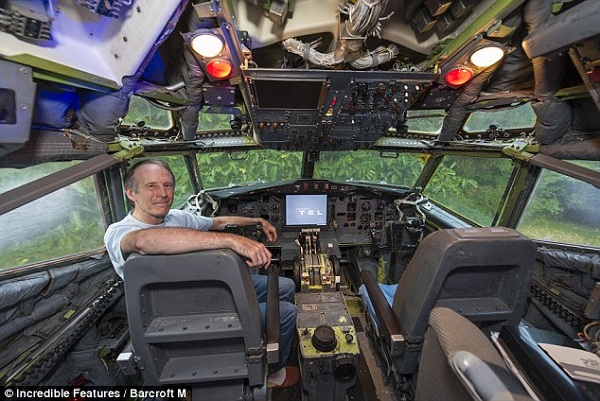 Katie Braun, a pilot and flight instructor that learned of the retired airplane home in 2012, made a visit to the site and was mesmerized by the idea of the transformation. She said, "It makes perfect sense that they use those airplanes for something. It's a fascinating concept. I think it could take a traction if people were more environmental."
After many years of  hard work and commitment with Boeing 727, Campbell gained hopes to buy and move to Japan a Boeing 747 where he will also spend half of his year. He also created a website, AirplaneHome.com, for his airplane home.