An Ambitious man from Nanjing, China, managed to keep himself alive by home made  dialysis machine. The story got popular and recently made headlines. According to a survey, only one out of eight people in China can afford dialysis. In 1993, Hu Songwen was diagnosed with renal failure. Since then he was asked by the doctors to visit the hospital every six days to have his blood cleaned through dialysis. Every visit for dialysis costed him $80. His family kept supporting him until their savings were depleted. Hu Songwen despite getting hopeless, started to think about constructing a home made dialysis machine. So he started to implement his idea to reality. He used only a textbook, kitchen equipment and medical supplies to build his life saving dialysis machine.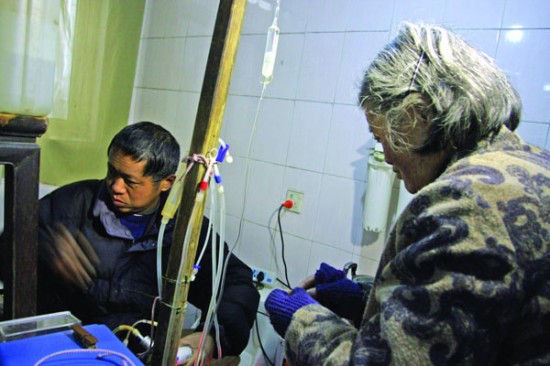 His home made contraption kept him alive for 13 years. As compared to normal dialysis, it costs him just $10 for chemicals and filters. When he told the doctors about his work, they said that it was a crazy idea and he will soon affect himself with other diseases. But this brave man managed to survive with his homemade machine without any other diseases for all these years.
His story got published by press and Hu was offered medical aid by the Chinese Government. But the man says that he is still unwilling to switch since the hospital is too far away from him and its a very crowded place. So he is still relying on his own machine.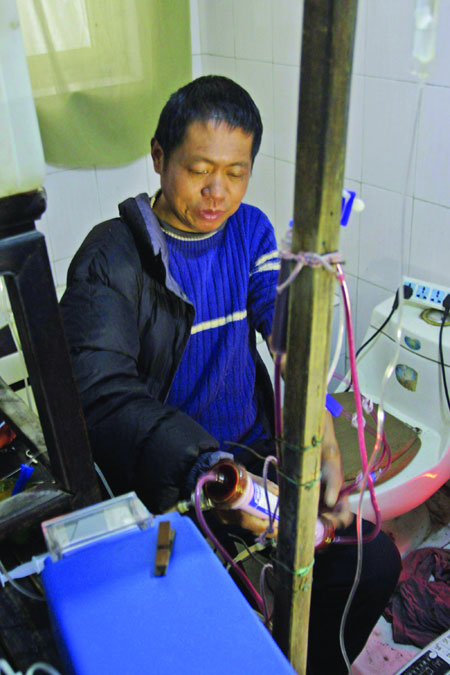 [youtube]https://www.youtube.com/watch?v=rSkXXw2flE8[/youtube]