Over the last few months, the taking up of Mac OS X Lion has reduced considerably. In overall Mac user base, it has grown only by 2 percent in one complete month from 14 percent in September to 16 percent in October. Not to forget, Snow Leopard still stands with an obvious majority at 56 percent, while even the old Leopard that came out some four years back is at 22 percent.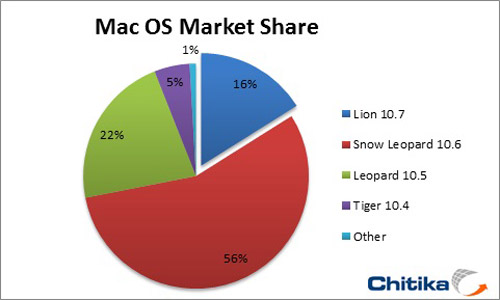 According to industry analysts, the slow growth might be the result of apprehensions based on the preliminary feedback. Although the issues were temporary at large, they kept arising like Wi-Fi reliability and short battery life on MacBook Pros. Moreover, the occasional counter-intuitive default scrolling might have also played a role..
However, since Mac OS X Lion holds most if not all the ingredients for success, chances are high of it making a come back and showing significant growth during the month of November.