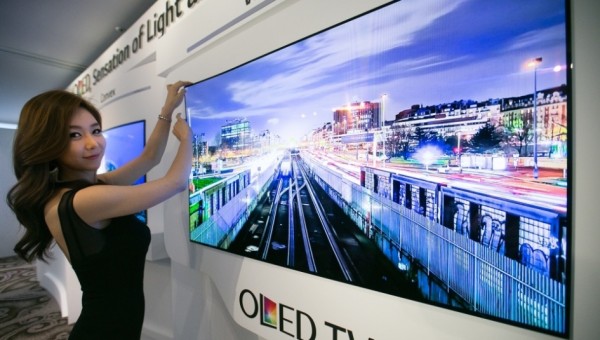 Room designers tend to have a problem with redesigning a room when there is a flat screen TV mounted to the wall by way of a hook that has been nailed into it. It can also be expensive and time-consuming when you have just bought your TV and want to have it up. LG now has a solution for that, a solution that would totally give your room a modern look. The new TV that is dubbed as an ultrathin 'wallpaper TV' is less than 1mm thick, and weighs only 4lbs, which is very light to allow you to attached it to the wall by just using magnets. Unfortunately, you can't run to the nearest LG Display store to buy one because at the moment it is just a concept. The OLED TV was however showed off at a press event that was held in Korea on Tuesday.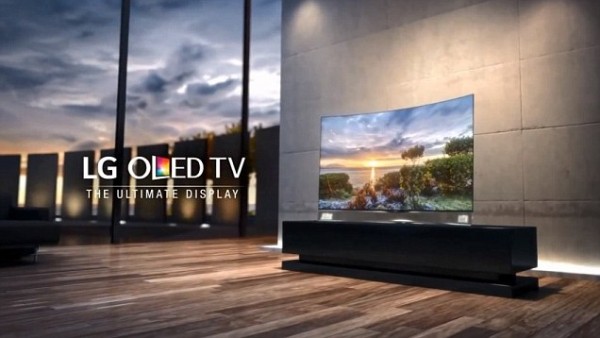 The ultrathin TV is said to be able to sit on the wall by using a magnetic mat, then easily removed by peeling the screen off the mat. Unlike the liquid crystal display (LCD), the OLED TVs are much slimmer since the screen emits light itself without a backlight unit. The addition of an organic compound layer, the TVs are not only allowed to have exceedingly thin screens but they are also bendable. It also emits its own light, therefore eliminating the need for a backlight.
"OLED represents a groundbreaking technology' not only for the company, but also for the industry," the head of LG Display's OLED business unit, Sang-Deog Yeo, said.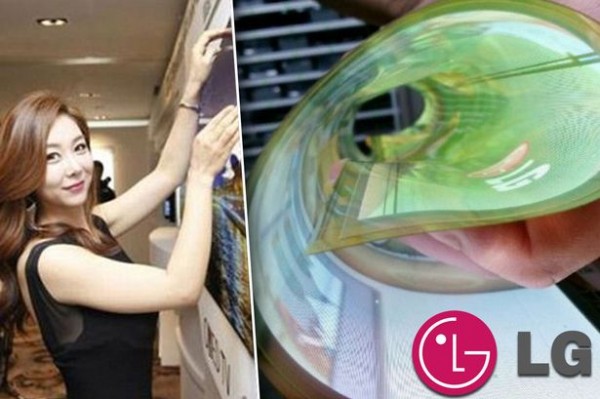 At the unveiling the company was also able to share some of its plans for the future. This included plans to introduce an OLED panel as big as 99 inches, and vowing to ramp up OLED production from the third quarter of this year to a substantial level that can meet clients' demand, according to Korea Times.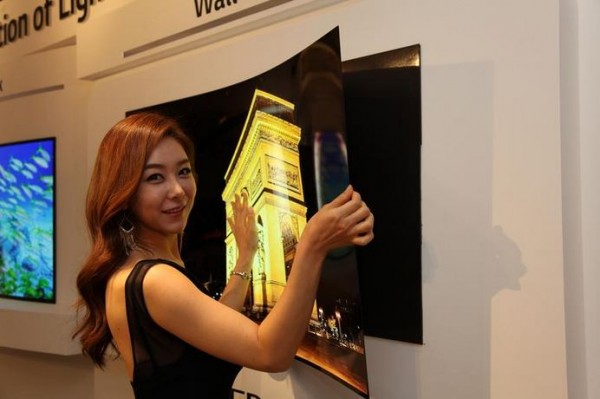 "We should be able to supply a satisfactory volume to our clients from July or August, which means we're hoping to buckle down production as well as promotion from the third quarter," Sang-Deog Yeo told reporters. "It has taken a year and half for us to raise the yield to this level (for OLEDs), while it'd taken nearly 10 years to achieve the yield for LCDs."
Earlier this year the company released its 55-inch, 66-inch and 77-inch OLED models.