Since recently, lamp designers have really seemed to capture our interests with their unique design. Already, we have seen lava lamps, lamps that are adored for their unusual shapes, and others that are admired for the materials that were used to make them. For this new lamp, the designer makes use of matter, creating different weather conditions with just one lamp. A great way to set a cosy mood for your night, right?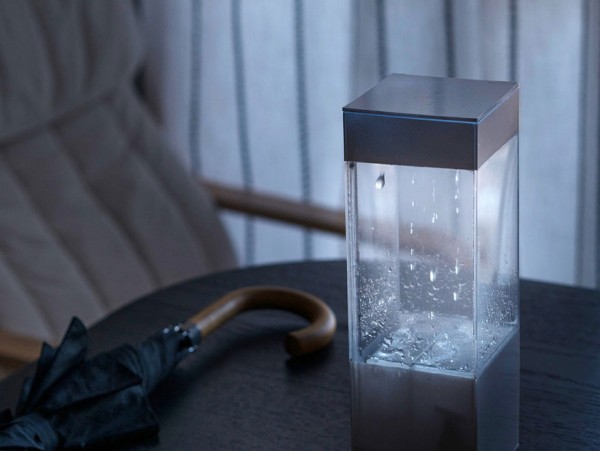 A software engineer by day and gadget inventor by night, Kan Kawamoto likes to "break the barrier between the digital world and the real world", and this is exactly what he did with his latest invention, a lamp called Tempescope. This brilliant rectangular-shaped lamp can create real raindrops and clouds, and simulate lightening and sunlight to show you the weather forecast or real-time weather display.
[youtube]https://www.youtube.com/watch?v=Euw6ebwXlMI[/youtube]
By interfacing with internet forecasts and weather programs, the lamp not only serves as a light source but also to provide you with the information as to what the weather will be like the next day. It can also be used to find out what the weather is currently like for friends and family living in different parts of the world. Unfortunately, the lamp is not yet able to create snow for such winter weather conditions.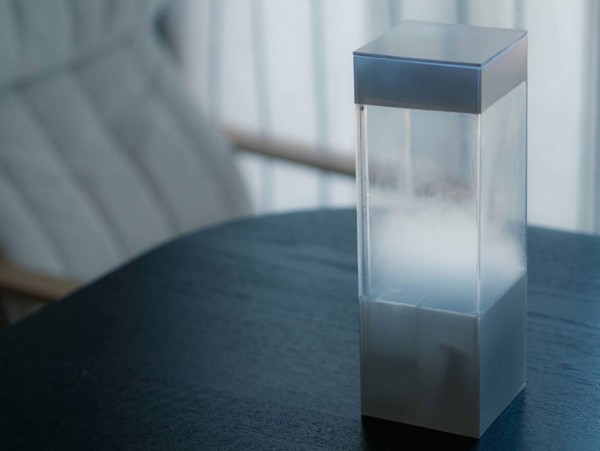 While the cool lamp would be a big money maker for Kawamoto, he was kind enough to release the code and schematics for his device on open source to show people with the technical skills how to make their own. For those of us that aren't able to make one of our own, a crowdfunding campaign will be launched later this year to fund production so that the lamp can be placed on the market. A similar invention is this interactive Cloud lamp that can light up like a cloud in a storm storm.