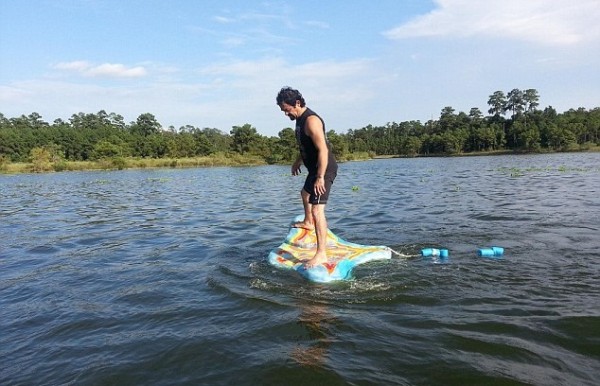 The latest fitness craze will have many people hitting the water this summer, or should I say 'walking on water'. The new WaterBlade is a system that uses a floating platform to allow you to waddle across swimming pools and lakes. If you get tired from doing this, you can easily switch on the device's electric motor that provides 55lbs of thrust to help you out with getting across the water.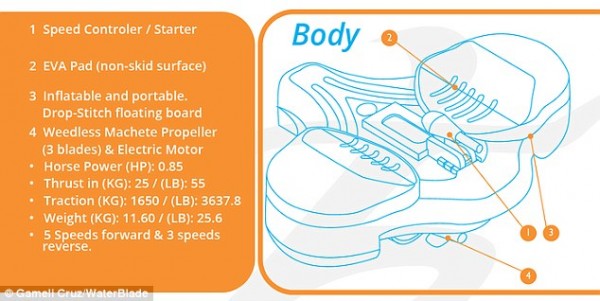 The WaterBlade was created by an architect based in Las Vegas named Gameli Cruz, as an alternative to electric-powered paddleboards. Cruz shares that the fitness system is designed to work on your legs, abs and bottom muscles. The electric motor that is located beneath the device is provided power by a 12 volt, 624-watt lithium-ion battery. When switching on the motor you can choose from five different forward speeds and three different ones in reverse. The device is said to have a top speed of approximately 6 mph (10 km/h), and its battery has a running time of five hours.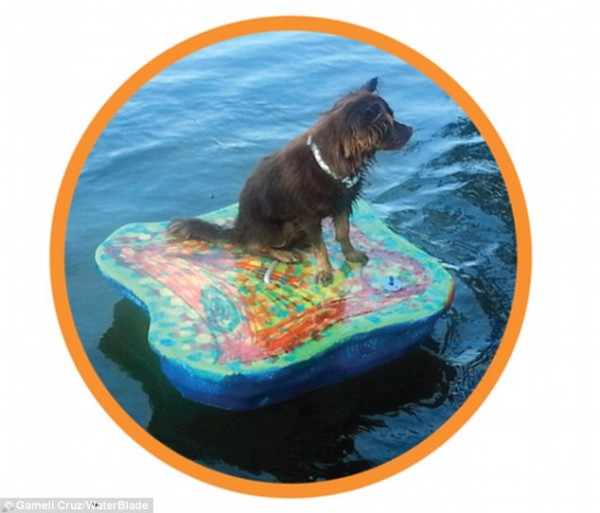 In order to steer the floating platform you use simple leg movements along with shifting your weight. In the case of falling off, there is an ankle leash that will pull on the motor when it is tugged to have it cut out and give you time to get back on. Your dog can even join you on the platform as there is also an attachment for pets.
Funds for the production of the WaterBlade are currently being raised on Kickstarter. By pledging $1,650 (£1055), you can pre-order your own. The current prototype is made from EPS foam, but the final design will include an inflatable structure. The product will only be available in the US, and shipping is scheduled to take place in July.