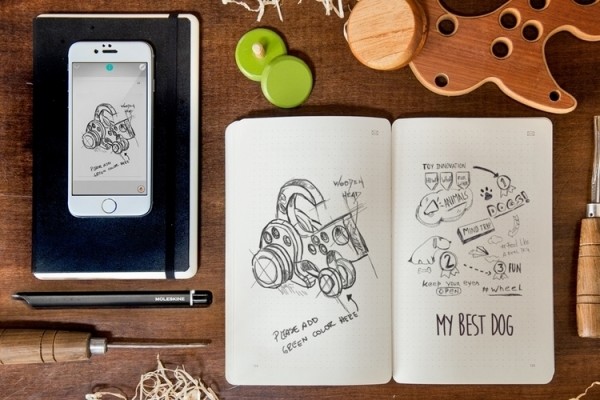 Having previously partnered with major companies such as Adobe, Evernote and Livescribe, this device that allows us to digitize anything scribbled on its notebook is no stranger to the technology industry. This time around, the Moleskine will be released with its own smart writing set.
The set consists of a typical-looking notebook and a pen, which will work together to automatically digitize all your note, scribbles and brainstorms made on paper in real time. So, as long as you use the notebook and pen, you will never ever again have to take pictures of each finished page to digitize it.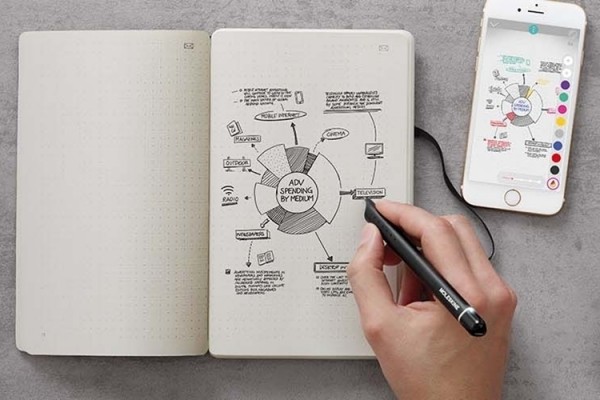 Every line that is made, is automatically sent to the accompanying app. The notebook of the set, called Paper Tablet, comes with an invisible grid called NCode that is used to help the system with determining the position of everything you jot down. Majority of the work of digitizing everything however is done by the pen. Every time the pen hits the paper, it's onboard camera takes a snapshot. With Bluetooth connecting the book to the accompanying app (Neo Notes), everything is automatically beamed on your device. Onboard storage is also included with the pen, allowing it to store up to 1,000 pages of notes during those times you're not paired to a phone, therefore, everything you jot down with the set is still digitized even without a phone to connect to the app.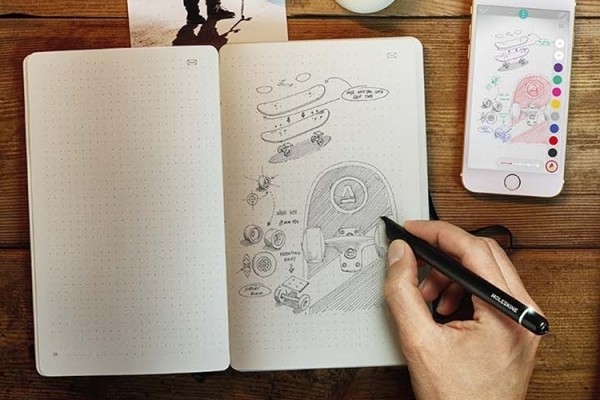 The Paper Tablet's appearance is very similar to the regular Moleskine notebook that does not work with the special pen, so in order to not mistake one for another, they gave the Paper Tablet round corners that mimic the familiar tablet silhouette.
[youtube]https://youtu.be/JgbVvqhZ1v4[/youtube]
The Moleskine Smart Writing Set is only available for iOS at the moment, but the makers plan to release an Android version later. The set is now available for $199, with additional Paper Tablet notebooks going for $29.95 apiece.