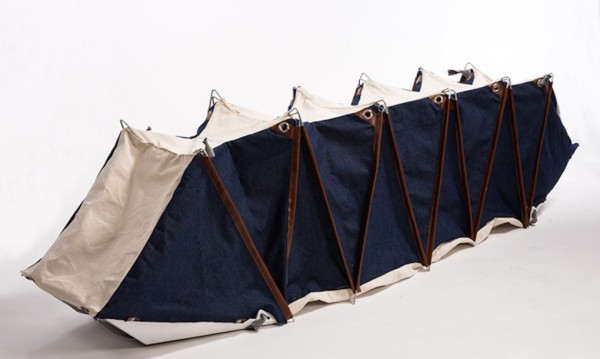 Thanks to the innovative designs being released these days, the future of camping may be easier and more convenient. Now, you can easily carry around your tent, folded up and carried like a backpack with this invention by David Shatz's Melina. Created as part of his student project at the Department of Industrial Design at the Bezalel Academy of Arts and Design Jerusalem, the folding tent provides a minimalist approach to dealing with discomfort outdoors.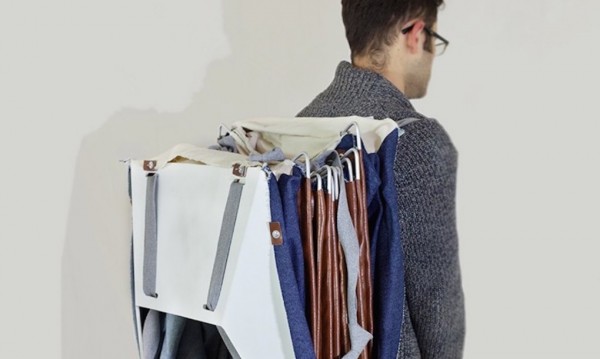 Requiring no extra tools, the cocoon-like expanding tent provides room for only one to sleep. In order to carry a flatter profile, the Melina pulls out into a tent and fold back together like an accordion. It is carried around like a backpack with two gray straps that are attached to one end of the tent. A simple color palette matches the minimalist, no-frills design.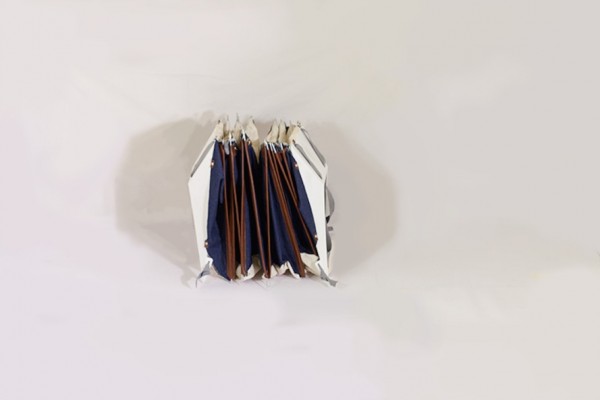 Though some of us may find Melina to be a perfect concept for carrying around our outdoor tent when going camping, it is not yet available with concerns of surrounding whether it is a viable consumer-friendly product. This is because the tent-turned-backpack may be quite heavy to carry around, as per its bulky look. There is also doubt about if is capable of storing items securing. The Melina is still being developed so the minimalist and easy approach to camping outdoor is still being inspired.