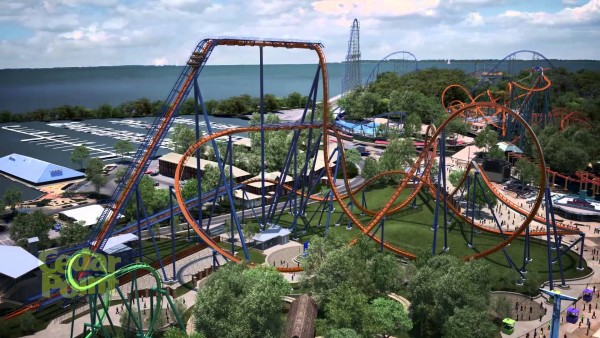 Roller-coasters parks can be found all across the world with different types of rides that cater to the different age groups. One thing that is very hard to find with these rides though are ones that will definitely push the limits of thrilling to make you unable to restrain the feeling of wanting to cry for help. This type of ride is just what Cedar Point in Sandusky, Ohio will soon feature.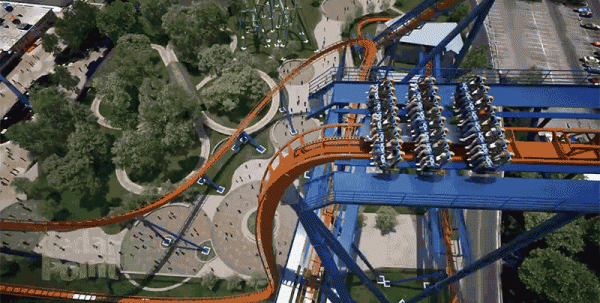 Next summer, when the new Valravn Birdseye coaster is opened, it will officially smash ten world records in one fell swoop. Though the par started off with a relatively small footprint, Cedar Point continued to add some of the most terrifying roller coaster rides you could ever experience over the years. The latest addition will be the 3,415 feet long Valravn Birdseye that continues that tradition with a record-setting 214 feet, 90-degree initial freefall that sees the coaster hitting 75 miles per hour.
[youtube]https://www.youtube.com/watch?t=121&v=ZEWkK0WJZjc[/youtube]
Designed and built by Bolliger & Mabillard in Monthey, Switzerland, Valravn Birdseye is the 100th coaster the firm has created, and it will claim ten different world records once it goes into operation next summer. This includes:
1. The tallest dive coaster (223 feet)
2. The fastest dive coaster (75 mph)
3. The longest dive coaster (3,415 feet)
4. The most inversions on a dive coaster (three)
5. The longest drop on a dive coaster (214 feet)
6. The highest inversion on a dive coaster (165 feet)
7. The most roller coasters taller than 200 feet at one amusement park (5)
8. The most rides at one amusement park (72)
9. The most steel roller coaster track at one amusement park (52,125 feet/9.9 miles)
10.  The most roller coaster track at one amusement park (60,110 feet/11.4 miles)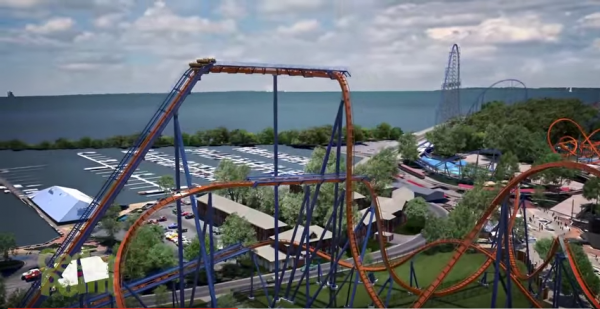 There is no doubt that once the coaster is running it will claims other records too, like the roller-coaster with the longest screams. While the ride will be opened in 2016, a first-person VR video of the ride was created by Cedar Point. You can pan and zoom in your browser, or watch using a VR headset via an app that's available for download right now.
[youtube]https://www.youtube.com/watch?t=149&v=Zba6KtuM4tE[/youtube]