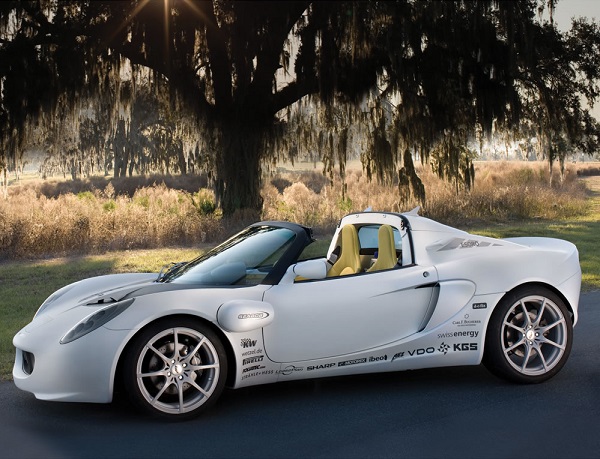 Almost, if not everybody can recall seeing in the James Bond movie "The Spy Who Loved Me", that awesome sub-Lotus car that was driven under water. If you don't, then maybe you will be able to remember it with this real submarine sports car that was inspired by it. Boasting a lavishing price tag of $2 million (£1.2 million), the recently unveiled "Submarine Sports Car" is able to be driven both on land and under water, and is powered by an electric motor that allows it to reach a maximum speed of 75mph (121kph) below the waves.

While the design of the Lotus Elan in the 1977 film has a more angular shape and a permanent roofing, the new model is a cute convertible that floats when it is first driven into water. The pull of a lever in the two-seated car will send it submerging deeper into the water.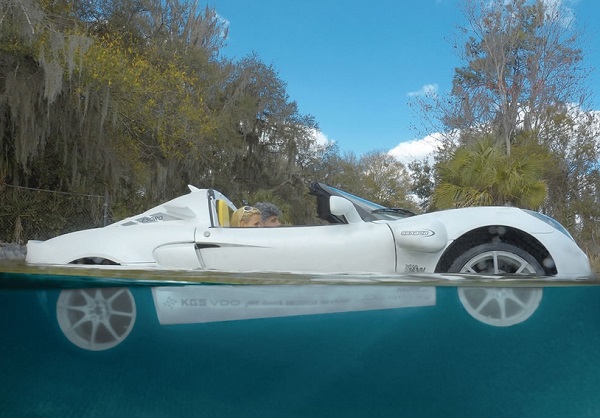 The car is said to feature propellers at the rear end and two water jets mounted behind rotating vent-like louvers at the front of the vehicle, to provide steering and lift. It also has two built-in scuba tanks and diving regulators for the two passengers to remain underwater for up to an hour. Alike the Lotus Elise, the zero-emission vehicle has the same steel chassis. It has a 54kW 160NM electric motor inside, which is powered by six 48-volt Lithium-ion batteries.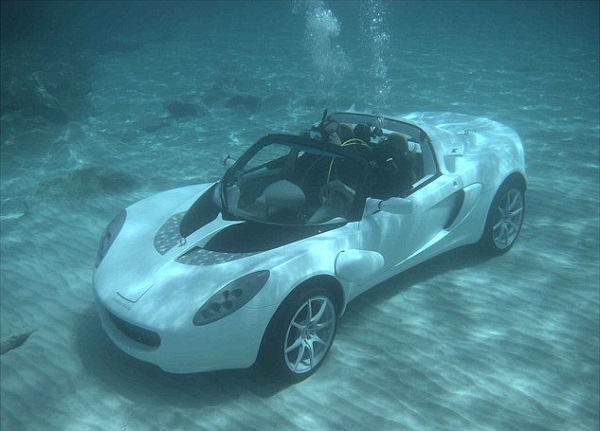 After a four hour charge, the vehicle is able to last under water for three hours, and 18 miles (29km) on land. The interior of the car is made of a material that is impervious to fresh or sea water and has an on-board laser-guided sensor that allows it to cruise along autonomously.
The car weighs 145 stone (921kg), and measures 12ft 6inches (3.8metres) long and 6ft 4inches (1.9metres) wide.
Purchase your "Submarine Sports Car" from the online retailer, Hammacher Schlemmer.
[youtube]https://www.youtube.com/watch?v=sJC7E06IBXI[/youtube]