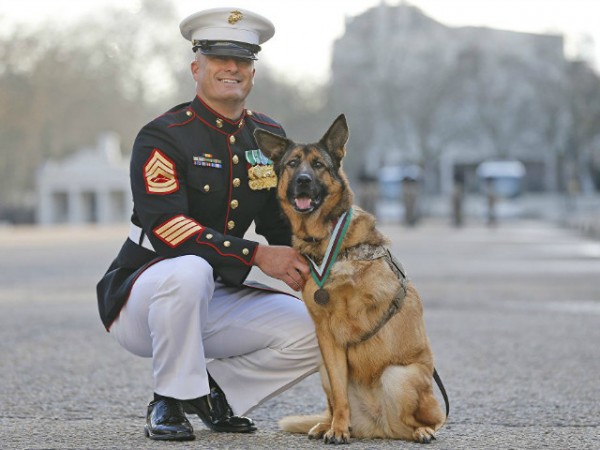 For six years, this specially trained German Shepherd named Lucca has been doing something that many of us would never imagine being brave enough to do. Touring Iraq and Afghanistan, her awesome ability to sniff out explosives and lead 400 patrols of people, have saved thousands of lives. With so many people having to trust her instincts, their trust in her has never been wavered as no soldier was ever injured when she was leading the way.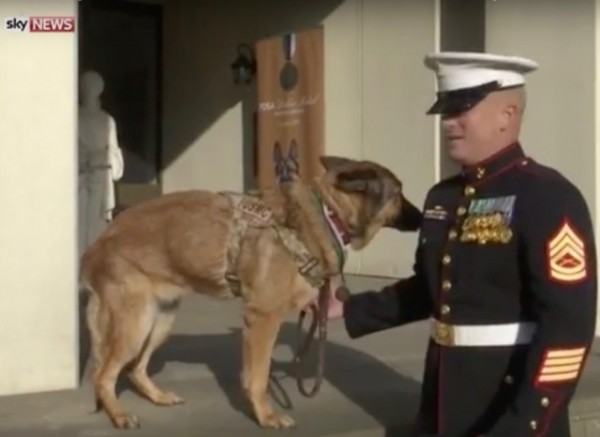 In March 2012, Lucca was on an operation when a second device detonated while she checked out another improvised explosive device that she found close by. The blast from the explosion resulted in the loss of her front leg. This did not hinder the courageous canine's zest for life in even the slightest way. Though she now walks around, effortlessly at that, on three legs, she still serves her country as an ambassador for the Military Working Dogs Program after retiring.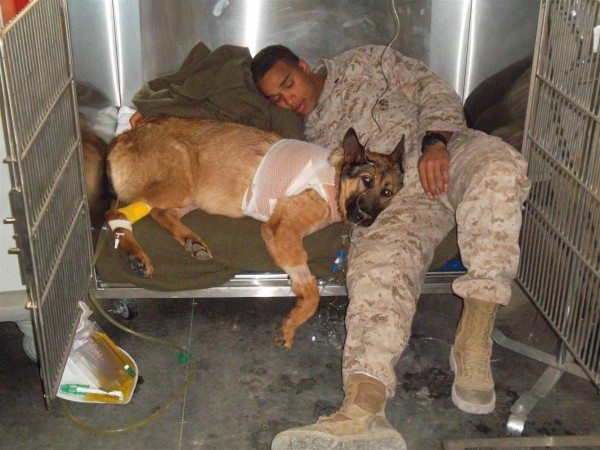 Recently, 12-year-old Lucca was awarded the Dickin Medal by the People's Dispensary of Sick Animals (PDSA).
In a story by Sky News, PDSA member Jan McLoughlin said, "Lucca's conspicuous gallantry and devotion to duty makes her a hugely deserving recipient of the PDSA Dickin Medal."
"It is very humbling to be part of this entire process. I think more importantly is that Lucca's accomplishments are going to help bring awareness and recognition to all our military working dogs and their handlers," Lucca's handler, Gunnery Sergeant Christopher Willingham, said.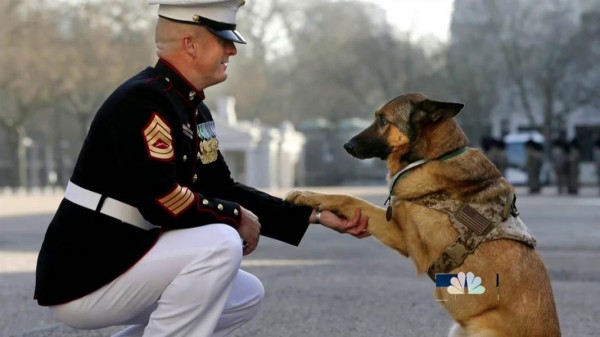 Lucca is now the 30th dog to have ever received the PDSA Dickin Award since being founded in 1943. The award seeks to recognize service animals in WWII. Other animals whom have previously received it include 32 messenger pigeons, three horses, and one cat.
Watch Gunnery Sergeant Christopher Willingham talk about the unstoppable Lucca on the day she was honored with her medal:
[youtube]https://youtu.be/ErSGVFGX21A[/youtube]